Designed to take advantage of spectacular water views, this luxurious home was built to order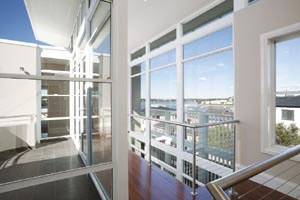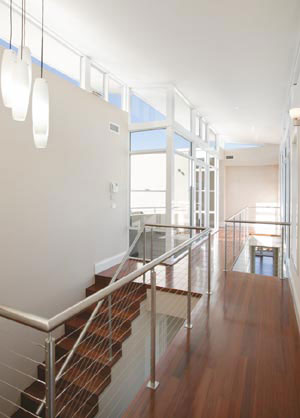 Armed with a completed design from his architect, the owner of this stunning home set about finding a builder to complete the project and make his dream a reality.
Thanks to its reputation for building excellence and many years of experience in the industry, Grantleigh Homes was chosen to execute the plans. The client believed the company had the expertise to complete the project with the high-level finish required, while keeping control of costs.
Given the home's unique design and limited space for handling materials, this project proved a real challenge. The building involved enormous amounts of structural steel integrated with full brick and block construction. The result is a magnificently designed dwelling with a generous wing roof suspended on a wall of glass highlights.
Everywhere you turn, there's another window flooding the home with light, making the whole space feel incredibly bright and airy. Clever custom-made louvre shades offer privacy while still capturing the wonderful water views.
Two enclosed garden areas on the first floor provide a quiet retreat from the bedrooms and upstairs gallery, and are the perfect to relax and soak up the sunshine or entertain.
The design has a contemporary appeal with polished turpentine timber floors throughout; a modern, cutting-edge kitchen complete with CaesarStone benchtops; and a stylish bathroom, featuring stone-topped vanities and frameless shower screens.
Outside, the attention to detail continues with full brick-rendered external walls painted in light cream, paving to the rear courtyard and stainless-steel tensioned cable railings on the balconies to match those used inside.
Grantleigh Homes has turned an architect and client's vision into a high-standard residence that's sure to please for years to come.