These inspiringly unique Queensland homes are the perfect place to start project planning & ; with a range of features that make each one remarkable in its own way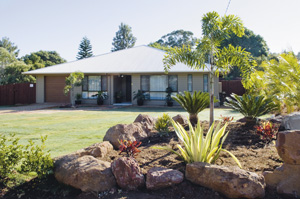 This unique Queensland home on Russell Island perfectly encapsulates island living &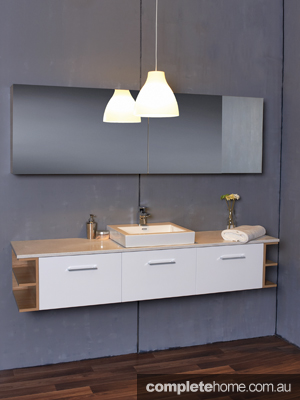 ; a tailor-made kit home with plenty of room to move around and a smart neutral colour scheme. Extra additions requested by the homeowners, like a luxury master suite, a modern designer kitchen and a sewing room, provide the perfect finishing touches.
Although Garth Chapman Queenslanders pride themselves on creating traditional Queenslander designs, they also offer a range of custom build options &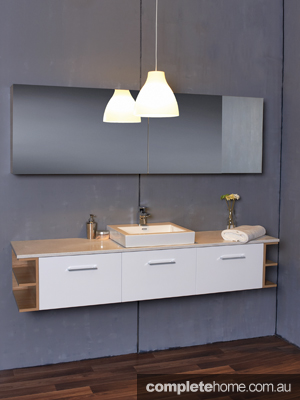 ; and every home they create is uniquely tailored to minimise the effects of the summer sun, maximise exposure to the winter sun and also make use of any prevailing breezes to naturally heat and cool the home, ensuring your home is cool in summer and energy efficient.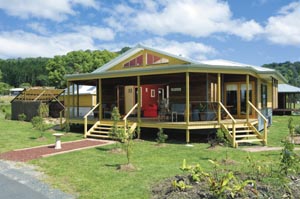 This unique Queensland home came with its own individual requirements because of its location. Being built in the Eco Village in the Currumbin Valley, it was imperative that every material used in the build had to be both sustainable and non-toxic. Moulded on the style of a traditional Queensland cottage, the build incorporated recycled timber &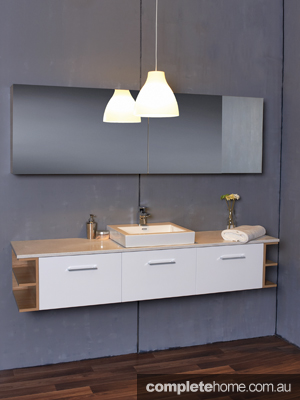 ; including western red cedar, mixed hardwood and hoop pine, as well as Hardies cladding and eco-ply blend with a corrugated iron roof. To further add to the sustainability of the modified kit home, a range of natural heating and cooling features are used to balance out the temperature changes that accompany the location. To preserve heat, the living room features a seven-tonne blue metal rock, locally quarried, to attract the warmth of the sun through high fixed windows during the day and conserve it as the temperature drops. Add to this a range of other features tailored to create a natural home, and the build offers a true insight into the freedom that can be offered by an eco-friendly design.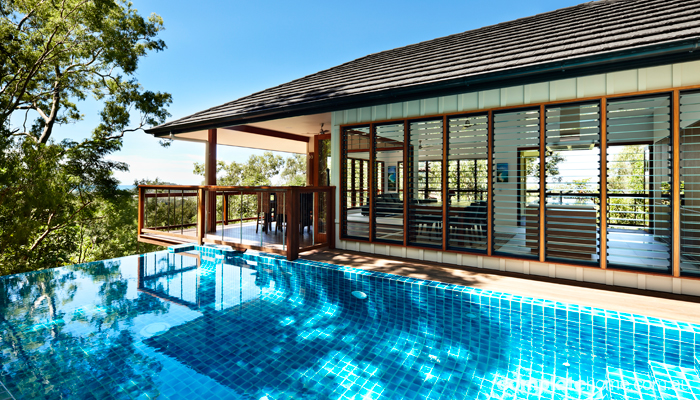 Featured in Series 2 of Grand Designs Australia, the Trinity Beach Pole House is the perfect example of a completely unique Queensland home. Although originally living in Melbourne, homeowners Daniel and Andrew fell in love with the Daintree Rainforest after travelling there for a holiday at the end of 2007, deciding to build their dream home there &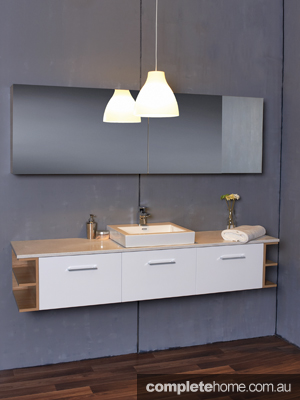 ; inspired by Balinese and Japanese styles. Using stilts to counteract the difficult sloping nature of the site, the design also allows for natural heating and cooling.
See more fantastic and inspiring unique Queensland Homes on our Queensland Homes page here