Riverbuilt is renowned for premium, steel-framed cabins, granny flats, kit and transportable homes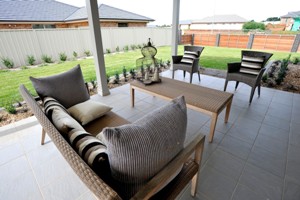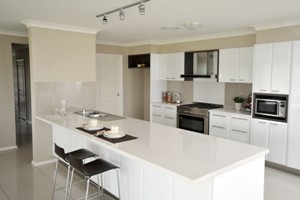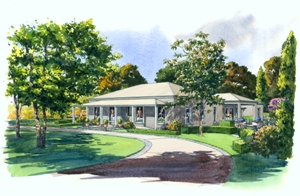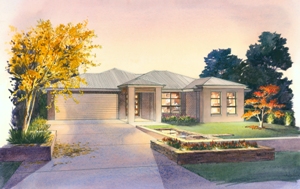 Since it was established more than 18 years ago, Riverbuilt has become synonymous with quality, innovative design and unsurpassed customer service, traits that have seen thousands from around the country approach the family owned and operated business to fulfil their specific needs.
Riverbuilt boasts an impressive portfolio of architect-designed, steel-framed buildings. All designs can be modified to suit the needs of the client, whether they're building their first home, require a larger abode to accommodate their growing family or simply desire a lifestyle change.
From 95-square-metre weekenders to rural family homesteads measuring 610 square metres in size, Riverbuilt's impressive range of designs has been developed by a team of experienced architects and interior designers to suit coastal, city and country locations. The dedicated design team can easily adapt their standard plans to meet the lifestyles, styling aspirations and site requirements of their clients.
While flexibility in design and styling is a cornerstone of the company, Riverbuilt does not compromise on quality. A long list of luxury inclusions at standard quality prices are testament to this. Stone kitchen benchtops, designer stone or glass splashbacks, Hettich soft-close drawer runners and premium stainless-steel appliances are just a few of the luxury inclusions that come as standard in each Riverbuilt home.
High-quality finishes aren't limited to the kitchen and are available throughout the rest of the home. Custom vanities finished with stone tops and semi-gloss basins and glass or marble feature tiles in the bathroom are also included in the company's standard price.
"We simply offer the best new designs, loaded with inclusions that normally cost home buyers a fortune, and at a guaranteed lowest price," enthuses Riverbuilt consultant Kerrin Nuthall. "We can also do whatever is required to make sure we provide the exact home to suit our customers' needs, including any plan and façade options they might require."
Energy efficiency and liveability are key features of Riverbuilt residences, with designs oriented to make the most of the northern sun and maintain a comfortable living environment all year round. Other sustainable features, such as high-quality insulation in the walls and ceiling, allow many of Riverbuilt's designs to achieve a 6-star thermal rating, offering the dual benefits of making the home comfortable and cost-effective to live in.
Riverbuilt buildings are manufactured from high-quality, fully welded steel frames and trusses, making both transportation and construction hassle-free. The Australian-made frames are fabricated in long sections on precision jigs, ensuring they are free from the problems of twisting, warping or bending. When combined with a fully welded RHS chassis, the frames provide a rock-solid platform to cope with the rigours of transportation when delivering throughout eastern Australia.
For kit builders, the frames have the additional benefit of requiring no assembly on site; they are simply stood and screwed together. For those considering the large project of building their own home, the Riverbuilt framing system can save a huge amount of time and energy and greatly reduce frustration, allowing for a more relaxed building process.
If you're interested in cabins, granny flats, transportable or kit homes, Riverbuilt has the ability to customise designs to suit your needs and provide luxury inclusions at the price of standard options.
Contact details
RIVERBUILT KIT, CABIN AND TRANSPORTABLE HOMES
25 Leewood Drive
Orange NSW 2800
Phone: 02 6391 1811
Fax: 02 6391 1800
Email: info@bellrivergroup.com.au
Website: www.riverbuilt.com.au
We love the indoor-outdoor living a patio provides