From the one-of-a-kind pool to the luxurious pavilion, stylish hospitality is a priority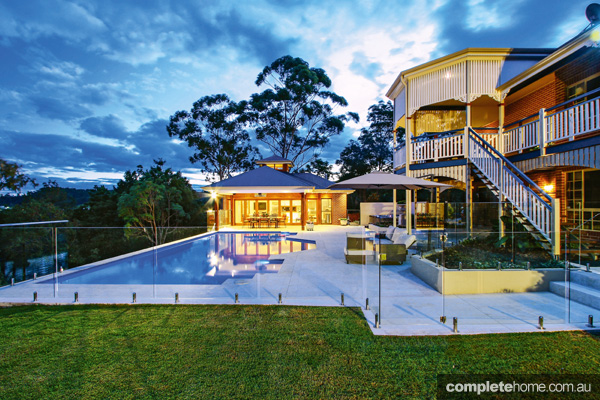 Called in to renovate an existing pool, Majestic Pools & Landscapes spoke at length to the owners of this home about their lifestyle needs and recommended a total rethink of their original plans. After close consultation, a new brief was born: to create a large, fully tiled, low-maintenance pool with an adjacent pavilion big enough to entertain up to 50 people at a time.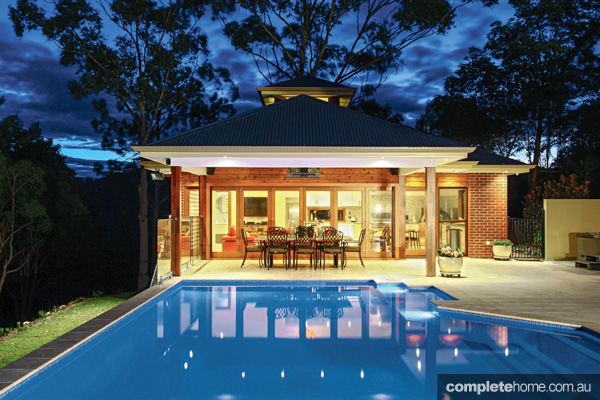 Following extensive work undertaken to resolve the site's pre-existing level changes, the new pool was placed in a central position where it could be best viewed from the house. The geometric shape of the Queenslander's rotunda was mirrored in the shape of the pool's swim-up area. It is these subtle yet important touches that help unify the pool and home.
The pool was designed for entertaining (so includes seating areas) and exercising (which is why it's 12.5m long, one-quarter the length of an Olympic-sized pool). It also provides unobstructed views across to the bushland and surrounding mountains.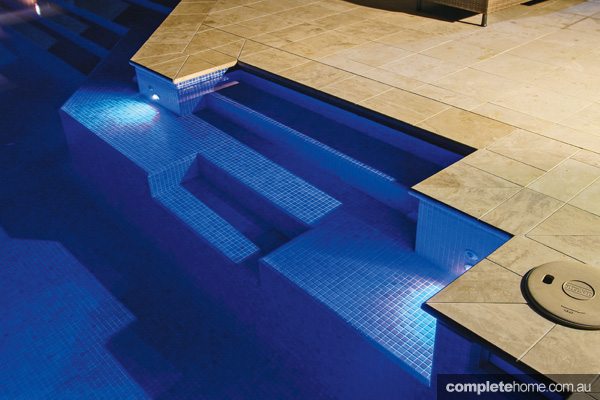 For ease of maintenance, the pool boasts the latest technology (including an automatic pool cleaner and automatic chemical dosing). For fun, it features remote-controlled, colour-changing, flush-mounted LED lights and, for winter warmth, it has two large heat pumps.
The interior of the pool was fully tiled in imported Spanish glass mosaics. The fresh blue of the tiles provides a foil for the imported travertine coping and pavers used for the pool surrounds and the pavilion area. The pavilion itself is one of the standout elements of the new design.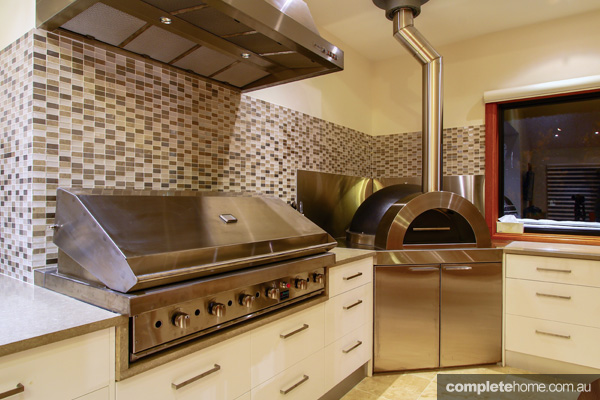 Featuring a kitchen equipped with a large barbecue and a large pizza oven, the pavilion is an entertainer's paradise. In addition to meeting the family's every cooking need, the pavilion includes a dining area, a media area and a bathroom with a full shower.
Timber bifold doors open up the pavilion to make the most of the great Queensland weather and close to keep guests protected should the weather take a turn for the worse. As this project proves, Majestic Pools & Landscapes can both tailor and build a design to suit your individual needs.
Fact File
Pool design and construction by Majestic Pools & Landscapes
Website majesticpools.com.au
Photography by Andrew Jakovac
Originally from Outdoor Rooms magazine, Volume 24