Every part of this modern outdoor project has a purpose, with no wasted space and a maximum injection of creativity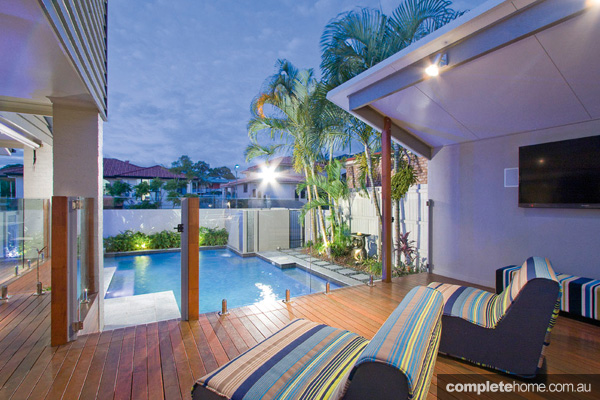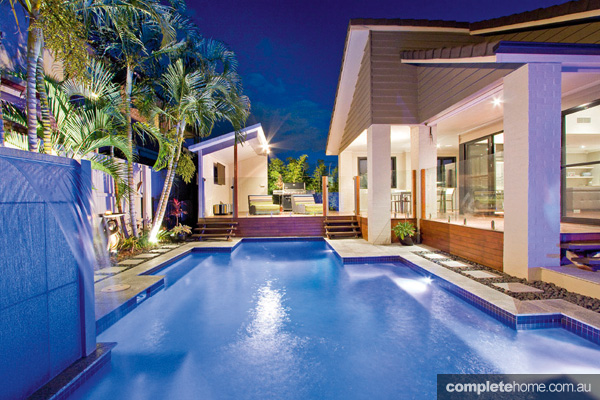 It is timber homes that are predominantly renovated in Queensland, but this was a different challenge altogether. This family not only embarked on the mammoth task of renovating their existing brick home in Brisbane to suit their lifestyle, they also handled the renovation and pool remotely, while living abroad during the construction process.
Their brief was particularly specific: to modernise and maximise the living, entertaining and relaxation space; to make every part of the land functional; and to ensure every square metre has a purpose in the design. The homeowners also felt it was important that there would be a nice view from all angles of the living area, requiring the designer to examine that space to understand how it would appear from every aspect.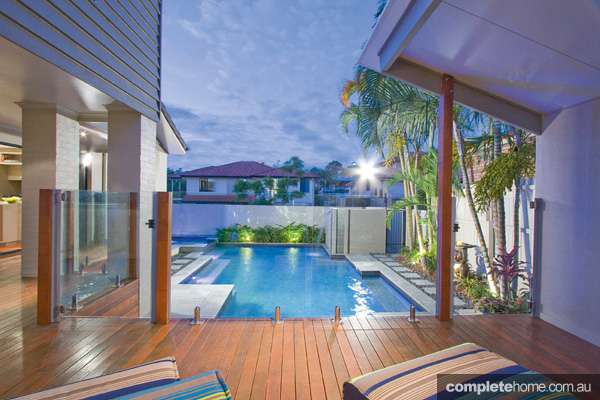 To achieve the brief, Majestic Pools and Landscapes had to juggle the owner's budget, while also tackling the issue of an elevated site (the site's boundary wall is 3m from street level).
The owners have children, so entertaining space for family as well as their kids' friends was a consideration, as was the all-important Queensland need for outdoor dining and entertaining.
To achieve this, design began from the upper house level to ensure a well-thought-out and flowing transition from inside to out for alfresco dining. The outdoor dining and entertainment areas are, in effect, outdoor versions of what's inside (minus the kitchen), so that there are two areas to choose from, depending on the number of people and if the weather permits outdoor dining and relaxation. The entertainment area was designed to be shielded from the western sun, and as it had to be connected to the indoor living space, this dictated its position.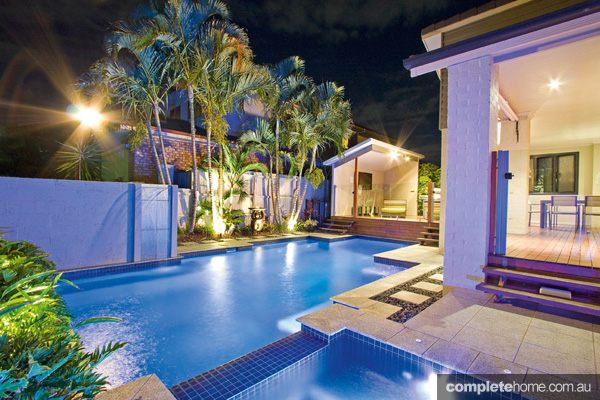 The outdoor roof structure was designed specifically for privacy from neighbours and incorporates a skillion roof for this purpose. A television and wall speakers allow sport matches to be viewed from the outdoor lounges or pool. Bamboo planted next to the roof structure further enhances privacy to the outdoor entertaining area.
"This pool demonstrates how you can use clever and eye-catching lines, as opposed to doing the unforgivable and plonking a rectangular pool with a feature wall into the yard," says Andrew Jakovac, director of Majestic Pools and Landscapes. Multiple coves and areas in and around the pool were also incorporated.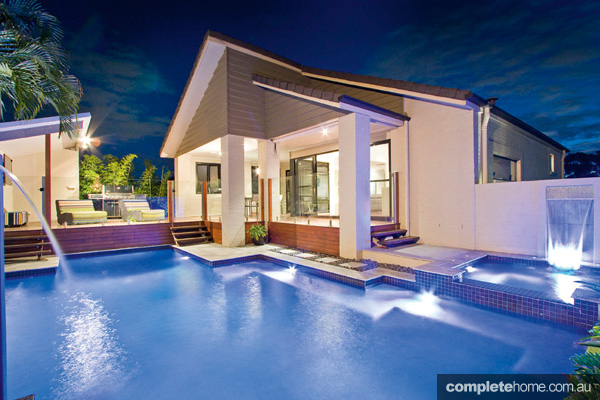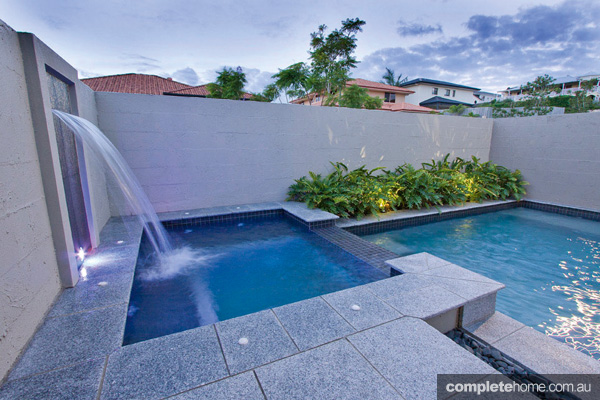 "If we didn't build this pool and were asked to consider who it was designed for, you would know it was designed with entertaining in mind, as opposed to an exercise pool or one for an elderly couple wanting to wade and relax," says Andrew.
"In addition, you can tell there are no infants in the family simply by looking at the design of the space, and because there is no backyard and grass to play on. The worst thing to experience when you're in a pool is when everyone spends their time in one place because the other spots around the pool are less inviting. This pool has none of that and just by looking at it, you can see how people use it and interact with each other."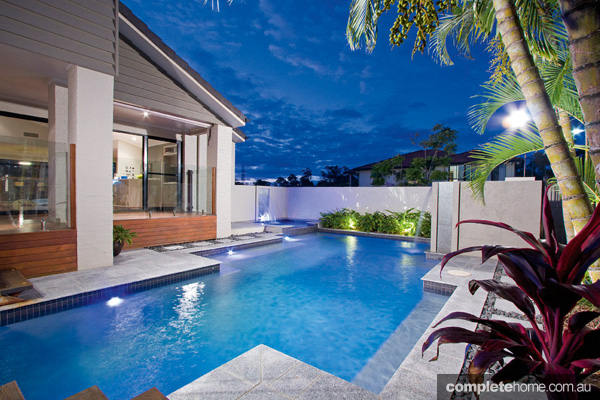 The heated therapeutic spa was designed as both a feature and for functionality — a place to relax after a long day's work. Its location is also connected with the need to have an attractive feature in the rear corner to look at. It could have been placed anywhere around the pool, but if it was, that corner would have been a "dead spot" in the overall design, says Andrew. The spa also has a waterfall that you can set to activate over your head while seated, or simply used as a visual feature.
Cleverly, all pool equipment is hidden behind the feature wall (with the second waterfall) and doubles as side access for the property and a place to keep bins.
"Overall, this space is so much more than just a pool and outdoor area," says Andrew. "It is a carefully thought-out yard that takes account of each and every square metre of space. It successfully achieves the objective of being a highly communal and social space (both in the water and out), and most importantly, does all this within the bounds of an existing structure and yard.
"This pool and outdoor space achieves more than most yards do when they have the luxury of being designed with the house from scratch. So it's a true testament to how the designer was able to juggle myriad criteria, constraints and budget — all the while developing what we believe is the perfect solution for the yard. Proof of this is if you look over the entire job and consider whether you'd place any of the elements in another spot. I'm confident that everything is placed correctly, and that absolutely every square metre of the yard has been properly thought out — leaving nothing to chance."
Fact File
Landscape design and construction by Majestic Pools and Landscapes
Website majesticpools.com.au
Words by Danielle Townsend
Photography by Glenn Weiss
Originally from Outdoor Rooms, Volume 23