Spas are a great addition to any pool area. We take a look at five stylish spas that are connected to the pools themselves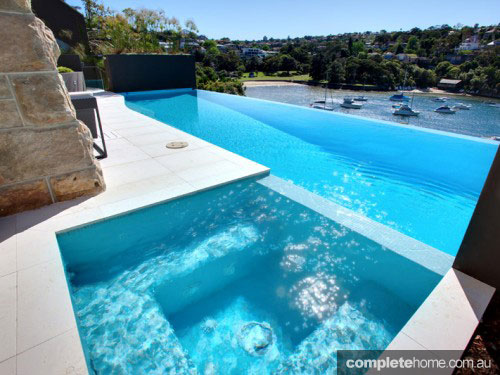 This contemporary pool and spa look out to a stunning bay view. With an infinity edge, there's no compromise on the outlook, and enables those in the spa to have a clear perspective out to the horizon.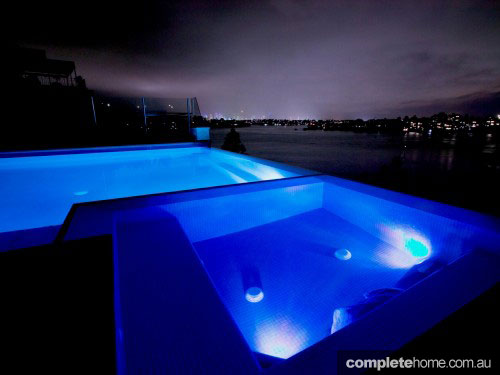 This ultra-modern pool and spa are perfectly matched in their use of lighting and space. The clean lines and no-fuss surfaces means the emphasis is more on relaxation and enjoying the surrounds.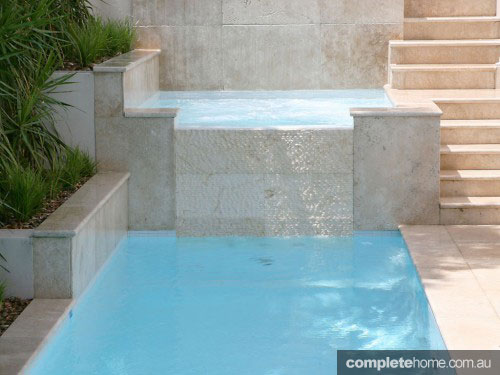 Connecting the spa to the pool through a waterfall, means this design has created a functional water feature. The use of light stone-work and classic lines creates the aesthetic of an Ancient Grecian pool.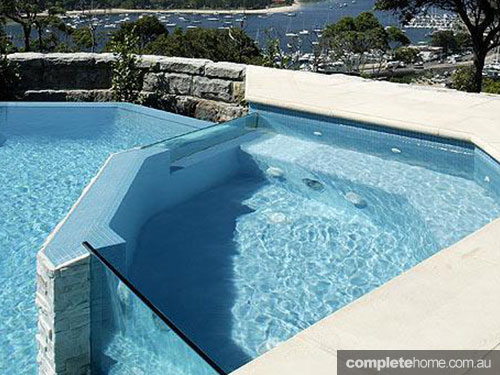 The use of glass in this spa is a perfect contemporary design addition. When lit up at night, the effect is amazing.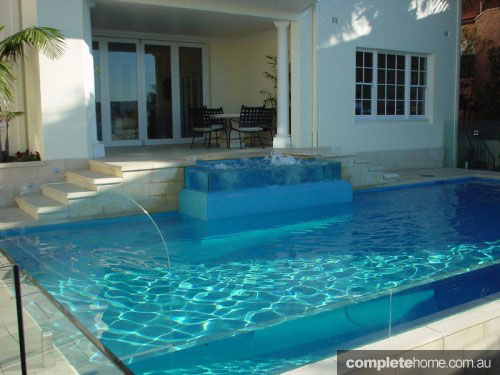 Placing the spa in the very centre of the pool, and between the house and pool is a clever design idea, making it accessible and a feature point. The use of layers and glass creates a spectacular effect.
Written by Lauren Farquhar