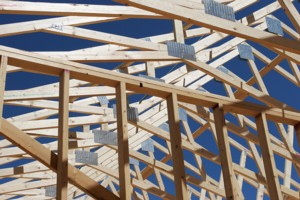 This classic suburban brick veneer was seamlessly extended, adding enhanced living space
Extend A Home specialises in the design and construction of ground- and first-floor additions. Over the years, they have constructed hundreds of designs in styles ranging from contemporary family homes to stunning Federation houses.
Prior to the renovation and extension, the house was a simple single-storey brick-veneer home located in a leafy suburb of Sydney. The client's brief for the project was quite precise as they knew exactly what they wanted the renovation to achieve. The client wanted to relocate all the bedrooms to the new first-floor addition and to incorporate a master bedroom with ensuite with its own living area.
In this particular project, some special design considerations included incorporating a combination of lightweight materials and brickwork, and ensuring the new design blended in with the streetscape. The clients wanted the finished home to remain simpatico with its surroundings and neighbours.
Bill Morris, from Extend A Home, says "the natural design and how it is in keeping with the existing home when viewed from the street" is his favourite aspect of the home. "In hindsight, there is nothing that I would do differently. This was a fairly straight-forward project as there were no unusual challenges that we had to overcome. The clients are very happy with the finished project and that's always our aim."
Project Particulars
The project was designed by Extend A Home Constructions Pty Ltd
99-101 Queen Street, North Strathfield, NSW 2137
Phone: (02) 9736 3344
Email: bmorris@extendahome.com.au  
Website: www.extendahome.com.au  
Licence number 26113c
FLOORING: Structural floor ready for carpets
WALL: Brick, Hardiflex and batten
AIR-CONDITIONING: ?????????
SANITARY FIXTURES + BATHROOM FITTINGS: Karia wall-faced WC, Sinda wall basin, Gieffe basin, Dorf Venus tapware range, Semi-frameless shower screen and ceramic tiles of owner's choice
LIGHTING: Downlights
WINDOWS + EXTERNAL DOORS: Western Red Cedar