With some expert help, natural stone can turn your garden into a sanctuary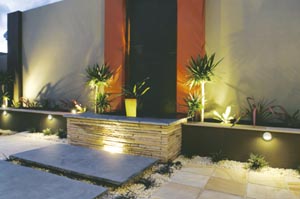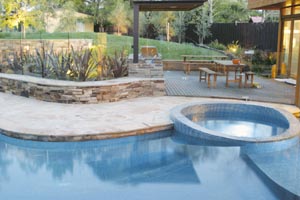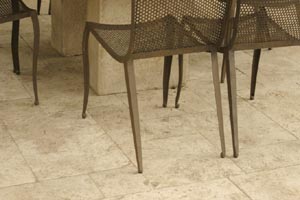 Life deals out challenges on an almost daily basis, which is why when the weekend rolls around, finding sanctuary is our top priority. For most of us, escape is found in our own backyard paradise; a relaxed retreat of our own creation where we can enjoy a few of life's simple pleasures.
The idea of the 'backyard as sanctuary' has dramatically changed the way we present our outdoor living and entertaining areas. All you need to do is compare the standard family backyard of the 1970s or '80s with the stunning outdoor retreats we enjoy today to see how far we have come.
Yarrabee has developed a range of products to suit all tastes and every setting. Choices include the informal yet timeless look of Castlemaine random paving teamed with Castlemaine Spalls dry-stacked walling; the gentle hues of Yarrabee's Desert Sand sandstone paving with pool coping to match; and the exquisite elegance of tumbled travertine.
To turn a drab wall, fence or water feature into a thing of beauty, there is stone wall cladding in cracked marble, lava stone, sandstone and limestone. With patterns, textures and shapes far removed from the lineal strips so often seen elsewhere, this cladding will look simply stunning.
Natural stone offers permanence, as evidenced by the travertine paving which can still be seen today throughout the Coliseum in Rome and in other ancient ruins in Italy. And it retains its appearance even after centuries of use. This is because the colour is inherent in the stone and will remain long after the man-made pigments in concrete products have faded.
Contrary to popular opinion, natural stone can be less expensive than the man-made alternatives, making it accessible to all. To experience what you can achieve, visit the Yarrabee & Castlemaine showroom where you can see their various stone products used in "finished job" form. Alternatively, take a look at their websites where you can see different stone used in a variety of styles and project types.