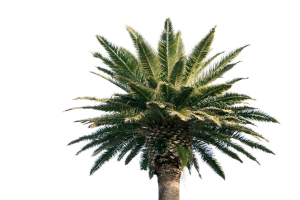 Quality and innovation — this is what you can expect from Brisbane's garden designers
Story: Nick Moore
With its ideal outdoor climate and strong economy, Brisbane is undergoing a 'mini-revolution' in the residential landscape design market, paralleling the boom in local real estate.
One of the most notable changes has been a shift in consumer attitude. Homeowners are more enthusiastic and want to be involved in the design process.
In part, this is probably due to a more generalised awareness of, and interest in, the local property market — people are now thinking about the total value of property. Rather than viewing landscaping as "spending money on a garden", owners are approaching it as re-investing a percentage of their property's value back into their home for something they can enjoy now and get a return on in the future.
As a result, they're taking the process a lot more seriously and getting involved in pinning down their ideal design first, rather than focusing on having it built ASAP.
And because they're becoming more involved, we've noticed that owners are also enjoying the process more and are far more open to the wide range of design possibilities any project offers. Of course, this also means they are more confident in challenging the design ideas they are being presented with, which ultimately results in a much better outcome.
Another result of this change in attitude is that, thankfully, landscape designers are now being brought in to jobs at a much earlier stage. We're either getting involved while the house is still on the plans, which means we can make the most of the opportunity, or we're being brought in before questions regarding big ticket items like the pool, deck or pergola have been decided.
Outdoor product trends
When deciding on elements such as lighting, furniture, planters and barbecues, people are now seeing the value in investing in pieces that meet all their requirements — functionality, quality and high aesthetic appeal. They're much more aware of the benefits of investing in good products and how trying to fit the old barbecue or table into their new outdoor living room detracts from the investment they have made in their landscaped space.
Another area that has seen a marked rise in popularity is the use of sculpture by established artists. Homeowners are a lot more open to the idea of commissioning a piece specifically for their project. It was only a few years ago that people associated 'sculpture' with monolithic concrete statues. But these days, people are open to the idea of exploring the wealth of local talent that is out there and getting enjoyment from a piece in the same way they would indoor art.
Functionality and quality
Functionality has also become more important in recent years. It's no longer enough for a garden to just look good, it has to work well. People are looking for the same degree of convenience in outdoor spaces as they are used to getting indoors.
For example, people now want outdoor kitchens to include plumbing, refrigeration units and dry storage areas, not just a barbecue. Similarly, outdoor lounge spaces are being designed with remote functioning and integrated audio-visual systems rather than just a power point for a portable stereo.
In fact, technology in the landscape has increased dramatically. A few years ago, you had to use weatherproof cabinets to house your flat-screen TV; now we can source a range of 'external' televisions that can withstand the elements. Similarly, lighting systems (fibre-optic or LED) are far more sophisticated and can be easily tailored by the owner to suit any occasion.
Homeowners are also more aware and demanding of quality in terms of the design and construction. Designers are regularly being asked to produce 3D perspective views of their designs. From a construction viewpoint, the finish is now matching the standards previously expected on the interior of homes.
Style and form
Like fashion, there has been a shift away from the minimalist look. While sparse clean aesthetic spaces have dominated the pages of design publications in recent years, we are starting to see a more layered design, combining the use of materials for a softer, more blended look. This can be seen in the use of softer furnishings, a greater use of stronger colours and a greater mix of materials blending areas of paving, decking and planting.
The use of natural materials has also increased dramatically, perhaps in response to the heightened presence of technology in our lives. Stone and wood, in particular, have made a big comeback. There has also been a call for designers to incorporate more lush spaces into their designs, including dedicated garden rooms.
Style-wise, the concept of creating a themed garden has fallen by the wayside in recent years. Today, owners want more of a blend of styles.
Issues of sustainability
Sustainability, the buzzword of the decade, is not so much a trend as it is the social movement of our time. To embrace this social movement we designers have had to fundamentally transform the way we think.
Sustainability in landscape design is not just about ecological design; it involves balancing social, environmental and economic considerations. And it is something that designers and homeowners alike are rapidly embracing.
Nick Moore of Nick Moore Design is a Brisbane-based landscape designer.