An elegant new pool forms the centrepiece of this impressive outdoor living zone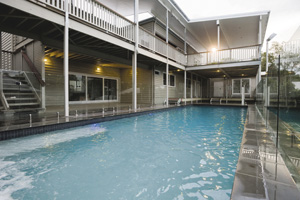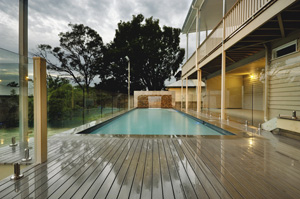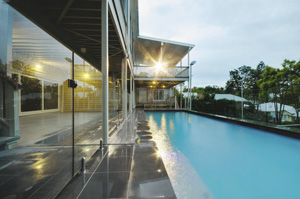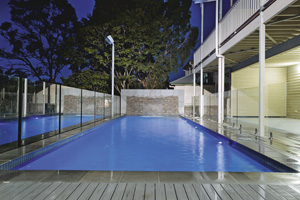 The brief was to build a new swimming pool and create an outdoor living area that would link the existing tennis court to the new house, a classic but modern two-storey Queenslander. Creating a seamless flow was essential, as was using sturdy modern products that would stand the test of time.
The client's architect designed both the garden and pool to blend in with the modern look and sleek lines of the house. Acting on a referral from a friend, the client chose the team at Rothwell Pools to build their new pool.
When looked at as a whole, the house, tennis court and pool surrounds remind one of an old colonial-style property — elegant, grand and extremely practical — but of course with a contemporary twist.
One of the standout features of this new outdoor living area is the seamless view you get of the pool no matter where you are on the property. Thanks to the clever design and excellent construction, the pool and its surrounds look great from any angle.
The pool had to be constructed completely out of the ground at a height of just over four metres. To achieve this, Rothwell Pools had to sink the footings far into the ground, and eventually into rock, locking the pool into place with a double steel cage and 360mm-thick walls.
For a sophisticated look, the coping around the pool is of dark granite. This is teamed with Modwood decking that helps to forge a seamless flow between the pool and the area under the top-floor verandah. To ensure a clear view, semi-frameless glass fencing was installed around the entire project.
Underneath the deck there are six 5000-litre water tanks collecting and storing water. This means the pool will always have its own water supply for top-ups.
Rothwell Pools is a family-owned, award-winning company that understands the importance of customer service and delivering a product with a high standard of workmanship, something that is reflected in every job they undertake.