A well-crafted sculpture or fountain is a never-ending feast for the senses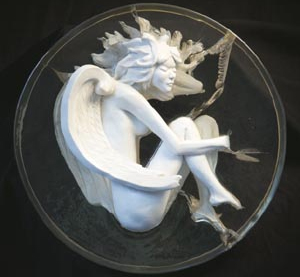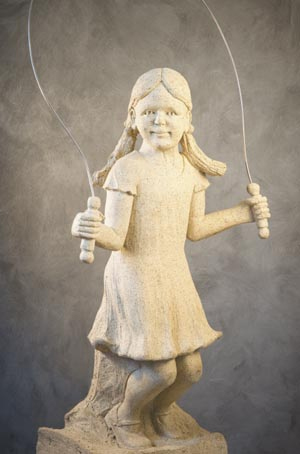 Whether enigmatic or exuberant, elaborately embellished or elegantly understated, hand-sculpted figurines, statues and fountains have long played an integral role in defining the character of a garden. Once the purview of the well to do, exquisitely hand-crafted sculptures and unique works of decorative garden art are now well within the grasp of most.
Specialising in decorative works for the home and garden, Surrey Sculpture Studio produces a number of stunning stock ranges as well as custom-designed pieces which cover the gamut of styles, from the classic to the contemporary. The studio boasts a team of experienced artists led by principal sculptor, Graeme Foote.
For more than 20 years, this Melbourne-based studio — which operates under the motto "functional art to enjoy" — has been producing custom-made fountains, architectural sculptures and garden art for homeowners and landscapers the length and breadth of Australia.
Aware that garden ornamentation isn't just about adding a finishing flourish, Surrey Sculpture Studio will work in close collaboration with you to ensure the piece you select — or commission — will not only complement your garden and your lifestyle, it will bring you great pleasure for years to come.
While their reputation for custom-designed pieces extends country-wide, they are equally renowned for their comprehensive selection of stock items, including handmade fountains, fountainheads, wall bowls, drinking fountains, sculptures, seats, pedestals, plaques, birdbaths, garden-edge tiles and fireplace mantles.
If you want your fountain or sculpture in bronze, they offer a variety of finishes. Or you might prefer terracotta, raku (sandstone look) or stoneware in a wide range of coloured glazes.
All pieces are designed and made in their bustling studio in the Melbourne suburb of Surrey Hills and can be sent anywhere in Australia. To fully appreciate the range and calibre of their work, visit the display area, browse the website, or ask to be sent a CD containing stunning photos of some of their most sought-after pieces.