Some of the hottest names in the design and architecture business give their thoughts on the future of the industry.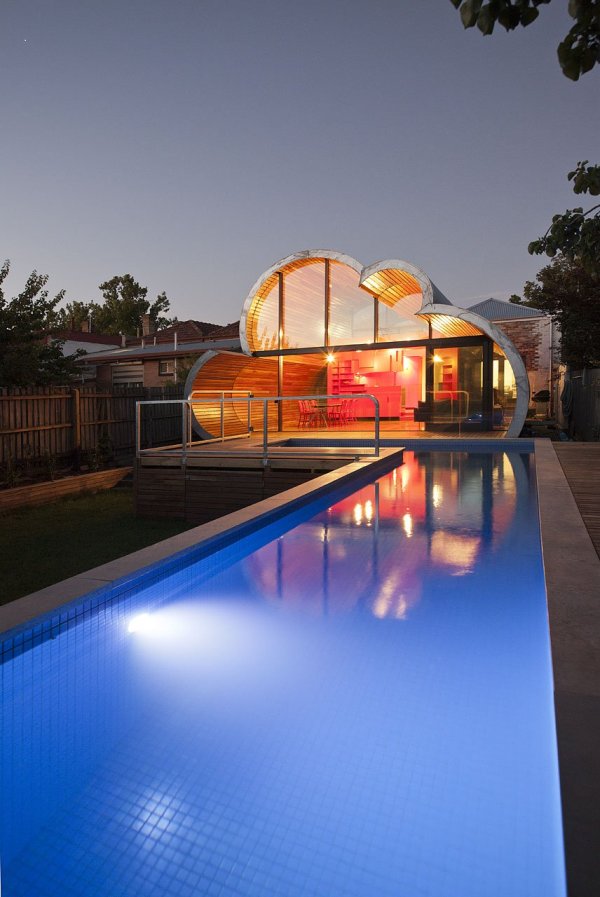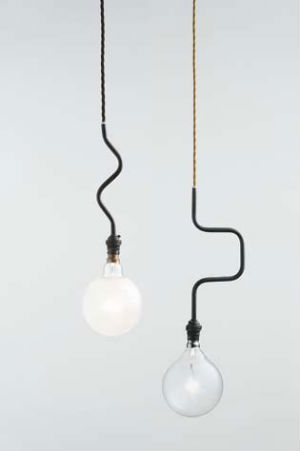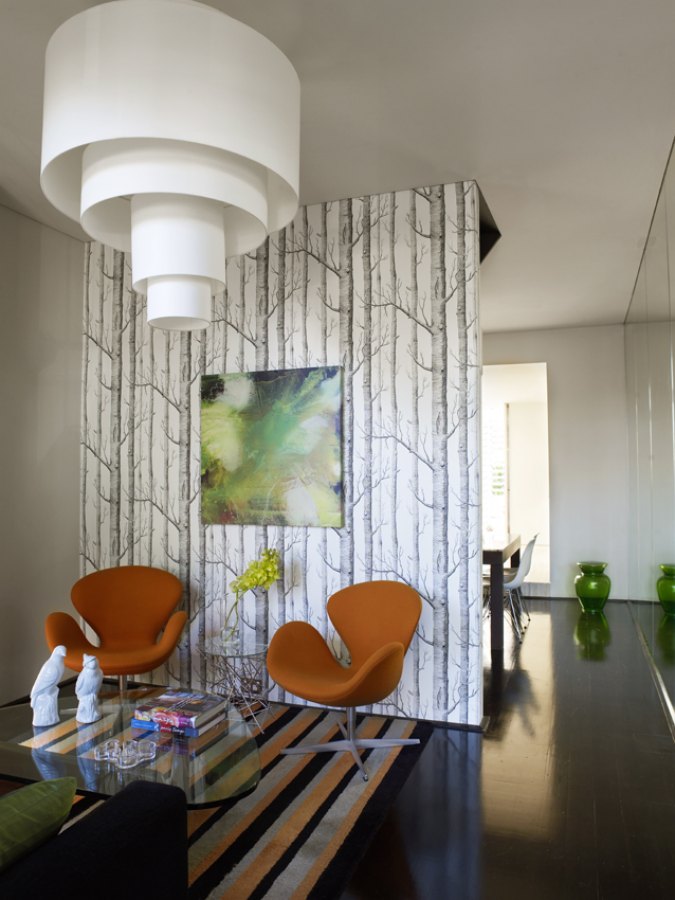 In the 1950s, post-war modernism was a tour de force in house design. Open-plan spaces replaced small dining and living rooms, with kitchens becoming integral to living areas. And rather than rooms filled with high-backed wing chairs and chintz curtains, the emphasis was on large picture windows and natural light. Post-war modernism experienced a revival in the early to mid-1990s. After a decade of excess in the 1980s, the '50s streamlined aesthetic became attractive once again. And for the past few years, the trend in interior design has been everything from overdecorated rooms with multiple applied finishes to more minimal interiors.
Greg Natale Architecture:
Designer Greg Natale sees the highly decorated interior gaining momentum in the next few years. "I think we're still in the middle of a decorative phase. I see this lasting until at least 2011," says Natale, who is inspired by Hollywood Regency, a style that emanated from Los Angeles in the late 1940s and into the early '50s. "It's reworking the past, but in a contemporary way," he adds. Natale, who has been a champion of Florence Broadhurst wallpapers and fabrics, sees a continuance of highly reflective surfaces and finishes that gave Broadhurst the edge in the 1970s. "Gold is getting stronger, whether for wallpapers, door fixtures or hand rails. I think it's a reaction to the chromes and matt finishes we've experienced in the past few years," says Natale. Also notable for Natale is the return of the "expressed" kitchen, exposed rather than concealed behind doors. "We're using mouldings and panels for kitchen joinery. It's like furniture you'd find in your living room, rather than a series of cupboard doors concealing everything," he adds.
Natale also sees a return to more colourful interiors. "Yellows and turquoise are becoming more pronounced, as well as purple and lilac," says Natale, who sees a direct correlation between interiors and fashion. And for those who lived through the apricot interiors of the 1980s, news of their return will either cause delight or horror.
The Global Financial Crisis (GFC) has certainly made architects and designers think about where we are headed. Some designers, such as Greg Natale, provide a sense of escape with his interiors. His gilt signature provides a relief from these difficult and uncertain times. However, for many designers, the GFC has been a wakening call. It has made them question many of the norms taken for granted. Sustainability issues such as the size of a house, how it's heated and cooled, for example, have become more pressing than decisions about what colour the lounge suite should be. Some designers have also questioned the way a house will be used in the future, from making spaces flexible to making more use of the garden. 
Greg Natale Architecture,
Studio 6 Level 3 35 Buckingham Street, Surry Hills NSW 2010.
02 8399 2103
info@gregnatale.com  
Architects EAT:
In contrast to Natale's decorative approach, Architects EAT predicts a return to more streamlined and minimal interiors, evocative of the post-war period. "There's been a lot of decoration in the past few years, often with little thought about the quality of the spaces. It may be just our practice, but I think there's quite a strong move back to simplicity, allowing the spaces, rather than the finishes, to dominate," says architect Albert Mo, one of three directors of the practice. Mo also sees greater reliance on the landscape in the future. "People want to be more connected to the outdoors. Houses are generally smaller and they're using their gardens like another room," says Mo.
In a recent renovation to a home in Hawthorn, Melbourne, Architects EAT used light and shade from the sun to animate the interior. "You don't need a stacked stone or a brightly coloured feature wall to make a room interesting," he adds. While the post-war streamlined aesthetic is making a return, according to Mo, the open-plan kitchen, introduced in this period, is on the back foot. "People are starting to realise that it's not that easy keeping the kitchen immaculate. A kitchen isn't meant to be a showpiece," says Mo, who is currently designing an enclosed kitchen for a house in Canterbury, Melbourne "There will be a slot window between the kitchen and living areas, but you won't be able to see dishes or food being prepared," he says. Architect Aidan Halloran, one of four directors of ITN Architects, thinks sustainability will become a driving force in house design. As well as receiving the usual requests for solar hot water and water tanks, he sees a move by people to reduce their carbon footprint. "There will be greater emphasis on passive heating and cooling. There will also be greater use of recycled materials," says Halloran. Natural materials, such as stone and timber will also become more pronounced, with a move away from high-gloss finishes. "These natural materials are linked to the green revolution," says Halloran. He sees a rationalisation of the number of rooms in a house, in particular the number of ensuites. "Shared bathrooms reduce the footprint as well as budgets," he adds.
And while houses in the past few years have tended to have all the bells and whistles, according to Halloran, homes will be designed to be lived in, rather than designed for the photographer's lens. "There will be a move away from ostentatious interiors to those that just feel good to be in," says Halloran, who sees the strengthening of "worn" edges in our homes. "Like nature, not everything that surrounds us has to be perfect," he adds. 
Architects EAT,
Level 2, 227 Commercial Road, South Yarra, Victoria 3141.
1300 360 382
office@eatas.com.au
McBride Charles Ryan:
Interior designer Debbie-Lyn Ryan, a director of McBride Charles Ryan (MCR), takes a slightly different approach to Halloran. Rather than simplification, Ryan predicts a move to more complicated design. "People tire of the strippedback modernist aesthetic. They prefer to be in a space that's rich and layered," says Ryan, who works closely with her life and business partner, architect Rob McBride. MCR's award-winning "Letterbox house", recipient of the Harold Desbrowe-Annear Award from the Australian Institute of Architects (Victorian Chapter in 2009) highlights the complexity Ryan is referring to. The home's twisted and faceted timber exterior is as breathtaking as the sculptured interior. Ryan, who is recognised for her vibrant use of colour, sees colour getting stronger in the next few years. "People want to be uplifted in their grey urban environments.
They want relief, whether in the form of a house or the use of colour," she adds. Ryan also sees improvements in technology as directing the future of design. Computer-aided design, as well as its use in construction, allows MCR to create complex interiors. "Just look how far laser cutting has come," says Ryan. And unlike historical buildings in Venice or India, which were achieved through labour-intensive means over many years, new buildings can achieve complexity in a cost-effective manner, in a relatively short time. "A few years ago, you'd use zinc as it was produced. With computer-aided design, the same zinc can feature an intricate routed pattern," she adds. According to Judith O'Callaghan, senior lecturer in Interior Architecture at the University of New South Wales, technology will have a significant bearing on how we will live in the future. "Ultimately, the future of design will be shaped by two things: technology and sustainable practice, with one serving the other. Enormous developments are happening in other fields, but in design we've only just scraped the surface. Urban planning, architecture and design should be leading the charge."
Mcbride Charles Ryan, Architecture + Interior Design,
4/21 Wynnstay Rd, Prahran VIC 3181.
03 9510 1006
mail@mcbridecharlesryan.com.au 
Suzie Stanford:
Sustainability is a feature of Suzie Stanford's designs, whether they take the form of furniture, lighting or even jewellery. Her customised armchairs are covered with vintage linen tea towels or alternatively tapestries sourced locally and internationally. One client, living in a house overlooking Sydney harbour, commissioned Stanford to create armchairs with tea towels depicting only harbour scenes. "I suggested a tea towel with a bird. She only agreed after hearing the bird was native to the areas," says Stanford, whose furniture and lighting designs were recently snapped up by Liberty in London. Another client, returning to America, came from a mining background. "The couple was delighted to see a tea towel of the Broken Hill mine included," she adds. Stanford's quirky sense of humour shines through in her designs. A plastic chair from the 1970s, found on a nature strip, is beautifully upholstered in a Lurex cardigan, once belonging to Stanford's mother. And in another corner of her studio is an armchair covered in a men's pinstripe suit. The sleeves of the jacket, complete with button holes, open to reveal shocking pink men's jocks. "Increasingly, I'm finding that clients not only want comfort. They also want to be surrounded with things that tell a story," says Stanford, who sees humour as integral to a good story. "People are also looking for quality," she adds. 
Suzie Stanford,
16 Stonnington Place Toorak Vic 3142.
03 9824 8248
suzie@suziestanford.com
Stanic Harding Architects:
Architect Andrew Harding, a co-director of Stanic Harding Architects, sees quality as pivotal to the direction of design. Harding attributes the New South Wales government as being instrumental in the emergence of quality apartments in recent years.
The State Environmental Planning Policy number 65, or Sepp 65 as it's often referred to, stipulates that apartment buildings more than three storeys high require the services of an architect rather than simply a drafting service. "The government has set up a number of review panels to enforce this policy," says Harding. According to Harding, the policy correlates to the movement of people from detached houses in the suburbs to inner-city apartment living. "In the next few years, we will see higher densities, closer to the city. People are now actively engaging with the city," says Harding. As well as higher densities and better-quality apartments, Harding sees a more responsible use of energy. "In the past, ceilings were literally dotted with downlights. We're now using less lighting and using it far more discreetly," says Harding, who predicts concealed lighting becoming more pronounced in the future. 
Stanic Harding Architects,
123 Commonwealth St, Surry Hills, NSW 2010.
02 9211 6710
architects@stanicharding.com.au
Chenchow Little Architects:
Architects Tony Chenchow and Stephanie Little (of Chenchow Little Architects) are also seeing a trend to more sustainable living. "There's a strong move to natural materials, such as timber veneers. And often the colours in a home are from the materials rather than applied paint finishes," says Chenchow, who recalls the fluorescent colours used in the '90s. "The palette for the next few years will be more natural and subtle, considerably less flamboyant," he adds. Chenchow also sees a move towards passive solar design, with a home's orientation becoming more important. "Architects are becoming more concerned by the way a house fits into the urban or suburban context," he says. And although Chenchow Little is recognised for its elegant and pared-back designs, the company recognises the proliferation of a broad variety of housing styles. "There's no longer a single trend. The Internet disseminates information quickly from all parts of the world. What appears overseas often trickles down under," he says. Chenchow Little's "Ange house" in Mosman, Sydney, captures one direction of future living.
Designed with passive solar design, the renovation features extensive louvres to modulate sunlight and to create privacy. "The louvres are fully integrated into the design. They're not just an afterthought," says Chenchow. One of the other significant changes to how we will live in the future relates to planning within homes. "Ten years ago children's bedrooms were a lot larger. They'd often study or play games in their room. Now their bedrooms are smaller. And there's likely to be a computer in the living room to allow parents to supervise homework," says Chenchow, who also sees flexibility being a design feature of the future. "Rooms are no longer designed for one function. It could be a study that doubles as a guest bedroom or a garage that becomes a play area for a child when the car isn't there," he adds. 
Chenchow Little Architects,
Studio 3, 151 Foveaux Street, Surry Hills NSW 2010.
02 9357 4333
mail@chenchowlittle.com 
Scale Architecture:
Architect Mathew Chan, a director of Scale Architecture, also sees sustainability as a driving force behind future housing. But unlike sustainable responses to housing in the past, architects and designers will need to be smarter. "We can't keep designing sheep shearing sheds," says Chan, referring to the typical vernacular Australian architecture commonly shown.
"Lightweight steel structures aren't appropriate for the urban context," says Chan. Scale Architecture is currently renovating a house in Bondi, Sydney. As part of the renovation they are including a fruit garden, a chicken shed and even a bee hive. "The whole edible garden idea will take off in the next few years. It's not just about the money saved. It's also the pleasure that comes from growing and nurturing the vegetables," says Chan. The rooms in Scale Architecture's Bondi house are also in keeping with sustainable principles. The rooms are smaller than in many homes, and they're designed to be flexible rather than designated for one specific use.
"This house won't look like a 'green house'. But the principles will still be there," says Chan, who worked closely with architect Yoshi Kashawagi. 
Scale Architecture,
Studio 4 / 66-70 Oxford St, Darlinghurst, NSW 2011.
02 9280 2180  
info@scalearchitecture.com

SJB Interiors:
Interior designer Andrew Parr, a director of SJB Interiors, sees the past few years of excess being ditched. "Nothing shiny anymore," says Parr. Instead of the glitz of the recent past, Parr sees a return to some of the hallmarks of the 1950s, including Danish steel furniture, with a slightly industrial aesthetic. "The particularly fine steel furniture produced by Planet will start to become more popular," says Parr. Also on Parr's horizon is the slightly faded colour palette from the 1950s: greys, blues, greens and yellows that have been faded by the sun. "Colour is the strongest thing going forward. People are tired of neutrals, whether they were dark or light," he adds. Parr also sees a return to simpler but more personalised homes, with thoughtful rather than generic responses. "We've had several years of almost Baroque proportions. The whole luxury/glamour thing is already a thing of the past. Design in the next few years will be less obvious," he adds. 
SJB Architects,
25 Coventry Street, Southbank VIC 3006.
03 9699 6688 
architects@sjb.com.au 
Chris Connell Design:
Interior and furniture designer Chris Connell finds the word "trend" a tough one to deal with. "I've never thought about design as a trend. It's always been about responding to a client's brief and creating functional spaces," says Connell of MAP International. Connell considers many of the home magazines overly prescriptive, with yellow deemed fashionable one season, red the next. "More of the design decisions should be left to the owner and their personal preferences," says Connell.
While Connell isn't a slave to trends, he has a strong opinion when it comes to the excess shown in recent years. "I think in the next few years you'll see a lot of chandeliers being removed from homes, particularly kitchens. Why would you want to fry fish under a chandelier? A kitchen should be quite a humble space," says Connell. His furniture also reflects his preference for unpretentious design; his classic timber chairs are simple and honest. "Design shouldn't be simply a matter of showcasing wealth or success, it should suit a brief," he says. 
Chris Connell Design,
78 St Kilda Rd, St Kilda VIC 3182.
03 8598 2222
info@chrisconnell.com.au
Volker Haug:
Honesty is reflected in the lighting designs of Volker Haug. Haug's Wow lights, made of spun aluminium, are as refreshing as his pendant lights, featuring bronze brass rods and exposed light globes. "We will see greater use of pendant lights in the next few years, rather than a house filled with spotlights," says Haug. "Downlights aren't just inefficient, they don't have much personality," he adds. Rather than the use of generic lights, Haug sees a move towards personalised lighting.
The Wow lights, for example, powder-coated in black on the outside, are lined with a choice of colours or alternatively patterned to suit a client's home. "These lights can be customised to suit any interior," says Haug, who feels that people are looking for the personalised touch, both now and into future. "That individual signature will only get stronger," he adds. 
Volker Haug Lights,
Worth Studios, 2-12 St. Phillip St, Brunswick East VIC 3057.
03 9387 1803
info@volkerhaug.com
Judy Dymond:
Judy Dymond, who works with several companies predicting future lifestyle patterns, sees a number of emerging patterns in how people will live in the future: "More people will be working from home rather than in full-time work in an office. Homes will start to have a clearer delineation between home and home office." With technology becoming more portable, Dymond also sees greater reliance on using local cafés as the "outside office". "You can now work from your phone rather than sitting behind a computer," she says. According to Dymond, there will also be a move towards more personalised interiors that express the owner's, rather than the designer's, voice. "People don't want to be dictated to. I think there will be an even stronger movement to the handmade, reminiscent of the approach taken by the arts & crafts movement in the late 19th, early 20th century," says Dymond. And whether it's a home with faded coloured walls, as suggested by Andrew Parr, or a house with slightly "worn edges", as predicted by Aiden Halloran, homes will be designed to suit the owner rather than slavishly following the latest designer trends. 
As in the early '90s, when streamlined modernism emerged after a decade of excess, there are parallels today. The new millennium unleashed a huge appetite for "stuff", with lavish interiors filled with designer furniture. There is now a reassessment of this approach with people questioning whether things are really needed, rather than just wanted. And rather than simply following a trend, the emphasis is on creating individual responses to suit the client rather than the ego of the designer.