Yoo is a ground-breaking concept, a collaboration of ideas between the world's most celebrated designer, Philippe Starck, and visionary British property entrepreneur John Hitchcox.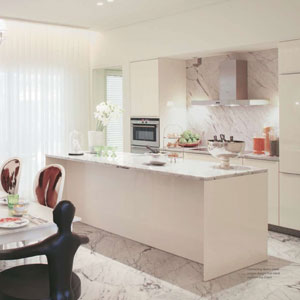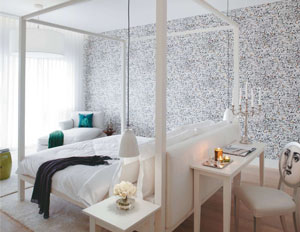 Yoo creates interior design solutions for luxury living. Inspired by Philippe Starck, Yoo is the haute couture of architectural design, the latest project being a development in Pune, India, which showcases Starck's skill when it comes to luxury residential property. 
Yoopune is a new way to buy functional, brilliantly designed homes. Developed by Panchshil Realty, Pune's premium construction real estate development and project management company offers a lifestyle rich in diversity. 
The launch of Yoopune is a project like no other for the developer and is set to redefine the way India looks at living. It is the first time the London-based design company, Yoo, has partnered with an Indian developer to create the luxurious, quality and innovative homes that are synonymous with Yoo. 
With a GDV of $2.5 billion under construction, Panchshil is known for creating stylish spaces that are intuitive, unique and in a league of their own. The company has been developing world-class properties for residential, commercial and hospitality purposes in sync with the latest international trends and standards in design and construction. 
Award-winning designer extraordinaire, Philippe Starck, embodies a distinct style in every product or home he touches. Over the years, Starck has partnered with reputed lifestyle brands like XO to create seating, Fossil to craft modern timepieces, and Duravit to design exquisite bathroom fixtures. His unique design philosophy is evident in all that he creates. The world-famous Salif Juicer, produced by Alessi, once again reaffirms Starck's genius as a design maestro. 
Weaving his magic in Pune, Starck clarifies that he does not merely design homes; he infuses lives with a dose of happiness, passion and spirit. He emphasizes that he does not create spaces that are trendy or gimmicky. He creates a home that is the right place to live, for you. 
Inspired by Starck, Yoo draws on his wide-ranging talents to create living spaces that are unique, intelligent and inspirational. Owning a piece of Starck is bound to change the way you look at the world. 
At Yoopune, Starck has developed a number of palettes to assist buyers with their design choices. Nature is identified by a light palette, pale wood, natural linen, green and white colours, while Classic creates a timeless elegance of neutrals, soft leather, dark timbers and cool marble. Variation to these themes and choice of finishes is offered in consultation with the Starck design team to ensure uniformity and quality is maintained. 
Yoopune is situated on a unique site that spans 17 acres and includes a lush, historic rainforest. The 216 luxurious homes in six towers overlook 100-year-old trees. Award-winning landscape architect, Bill Bensley, has used his distinctive style to weave magic in these resplendent settings, taking you into a charming retreat with an air of exclusivity, away from the hustle and bustle of city life. 
Bill Bensley turns properties into paradise with his artistic sensibility. The multi-faceted, award-winning, landscape maestro who has worked on many prestigious projects across the world including top spas, resorts, private homes and residential developments is now lending his unconventional creativity to Yoopune. "The odder the better," is the way Bill Bensley explains his approach to design. Playful, exuberant and flamboyant, Bensley has both creativity and credentials, having graduated from the Harvard School of Design. 
A spectrum of carefully chosen amenities includes the world-famous Six Senses Spa, located within the magnificent rainforest; a variety of swimming pools; recreation options for children and families such as basketball and tennis courts; and plenty of relaxation at the tea lounge or cigar room. 
Yoopune
Tech Park One, Tower E, 191 Yerwada, Pune 411 006 (INDIA)
091 20 66473200  
www.panchshil.com
www.yoopune.com