The modern swimming pool is a delight to own, with beautiful designs blending superbly into the landscape, added water features and brilliant lighting for your after-dark entertaining.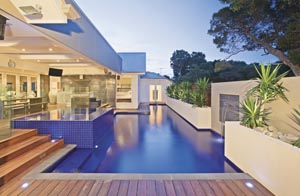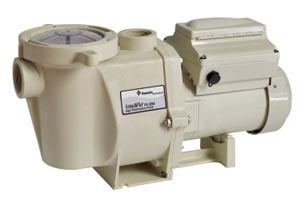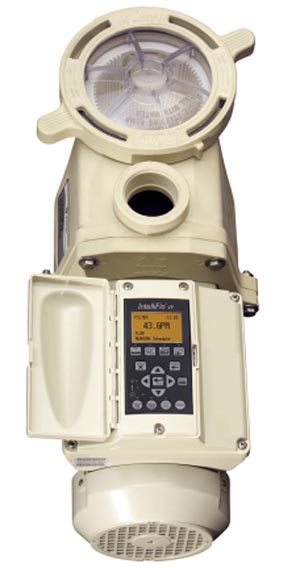 While the electrical cost of running a pool is not excessive, energy saving seems to be on everyone's mind these days and we all want to be responsible in our daily activities, avoiding as many of those black balloons as we can.
Pentair, the world's leader in pump technology, is lighting the way in energy reduction with its new range of Intelliflo Energy Saving pumps. Pool-Water Products, in conjunction with Pentair, has brought the INTELLIFLO VS Pump to the Australian market, assuring all Australians have access to the fantastic technology capable of making substantial savings to their pool maintenance costs.
Using variable-speed permanent magnet motor technology (used in hybrid cars), these pumps will typically save the average pool owner more than 50 per cent in their pool electrical running costs, when compared to the traditional induction motor.
The typical swimming pool equipment installation today would require two, three, or even four pumps to obtain the best performance for each function. But using the Pentair INTELLIFLO VS Pump, you can replace several pumps with just one, and yet still achieve the optimum flow for each process.
Some confusion exists between the true variable speed pump, which may have four or more speeds, each of which can be adjusted to set the optimum flow for the particular application, and the typical two- or three-speed motors commonly referred to as multi-speed pumps (which have two or three fixed speeds).
The variable-speed Pentair INTELLIFLO VS Pump, available through Pool-Water Products, uses the infinite variable adjustment to obtain both the proper flow for the application, as well as the most efficient energy-saving use of power.
The long-term result for you will be longer equipment life, lower daily running costs and more enjoyment.
The team at Pool-Water Products has more than 30 years experience in the swimming pool industry, specialising in products and systems to make swimming pool ownership a more enjoyable experience. The company's philosophy of "Simplifying Pool Life" is the foundation behind their continual commitment to innovation and research.
Pool-Water Products works closely with local and world leaders in the swimming pool industry, including Pentair Water, to ensure ongoing research and development in products and systems for the Australian market.
Their determined investment of time and resources into the improvement of product performance and safety is the basis of their contributing service to the industry. Adding to this, installers are specifically trained in the installation and operation of products to ensure commitment to quality control and ongoing customer satisfaction.