There's more than just warmth to consider when planning a new heating option for your home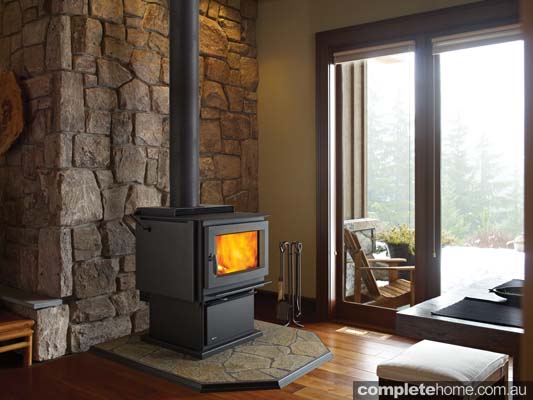 As you think about home heating options this winter, you should take a number of factors into consideration: fireplace aesthetics, efficient home heating, product quality and a worry-free warranty. Regency Fireplace Products, a manufacturer of traditional and contemporary wood and gas fireplaces, free-standing stoves and inserts for existing fireplaces, offers these solutions and more.
Regency's home-heating products enable you to customise the look of your fireplace and can satisfy any design taste. With 35 years of experience, Regency caters to people seeking quality craftsmanship, reliability and maximum product life.
Regency believes there are four cornerstones of great fireplace products: high quality, good value, clean-burning efficiency and beautiful aesthetics.
The company places great emphasis on providing a wide variety of designs and it extensively researches current trends to develop a line of tailored and stylish options, which allows you to choose from a range of exciting options for a custom look.
The Regency Richmond F5102B Hybrid Catalytic wood stove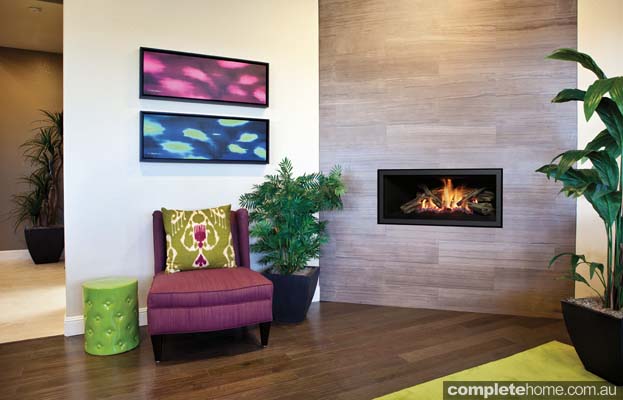 Regency Fireplace Products Australia has released its brand-new Extra Large Hybrid Catalytic wood stove featuring Eco-Boost Technology. The Regency Richmond (F5102B) lets you enjoy the impressive heat performance of Regency's largest classic wood stove with today's clean modern styling. This catalytic wood stove delivers both function and style and features sleek lines, a contemporary door design and large, clean viewing areas of a roaring wood fire.
The loading capacity, combined with the controllable burn rate of Eco-Boost Technology, provides flexibility to heat smaller homes with less reloading and larger homes with the maximum capacity available.
The Richmond has one of the longest burn times in Australia, while keeping emissions to a minimum. A simple single-lever air control conveniently located at the front of the stove can be adjusted to meet home requirements, from a hot burn to a smouldering glow that just keeps the chill away.
A heavy-duty cast-iron door offers a 1144cm2 viewing area, delivering an excellent view of the roaring fire. The door opens to 170°, making wood loading easy.
A heavy-duty secondary air tube is strategically placed to ensure maximised re-burn of products of combustion before making their way to the combustor. Serving as a pre-filter, the Eco-Boost system maximises efficiency and prolongs the life of the catalytic combustor by decreasing its exposure to harmful combustion substances.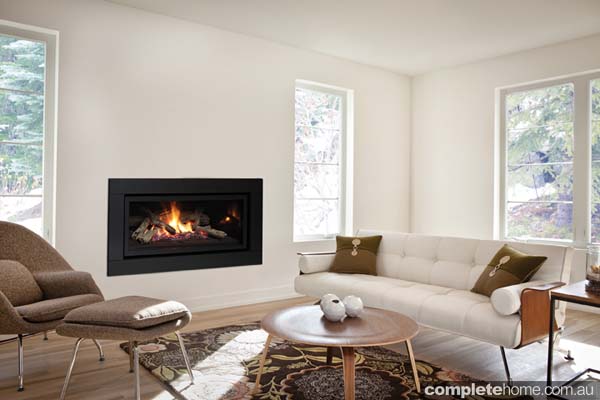 The Regency Greenfire GF900 gas fireplace
The Regency Greenfire GF900 adds modern expression to any living space with today's sleek, linear styling. With a wide decorative landscape, this series features seamless design and beautiful wide-angle flames, set on your choice of a coastal driftwood log fire or a full bed of shimmering crystals and volcanic stones.
Modern features include black enamel reflective panels, the ability to heat between 80-120m2 and three-speed fan standard. At the touch of a button, these features can be programmed simply by remote control, all from the comfort of your couch. The Greenfire also offers the choice of contemporary door frames and fascia in brushed stainless steel, mitred black fascia, premium glass fascia in black or clean-edge finish options (no fascia required). Efficient, clean-burning zone heating has never been more stylish.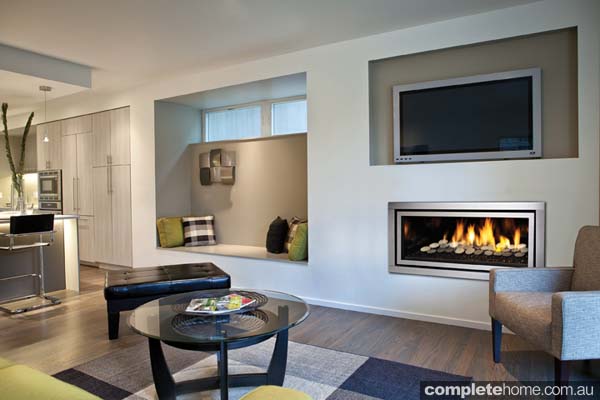 The essence of each Regency gas fireplace is the unique flame — with its dancing flames and glowing embers, the Regency fire looks remarkably like a real wood fire.
Offering peace of mind to all customers, Regency promises to deliver the best-quality products in the industry with limited lifetime guarantees on all gas products and 15-year warranties. And, of course, all wood heaters are engineered to the standard of Australian clean air requirements.
Regardless of what ideas, themes and budgets you are working with, Regency is confident it has the fireplace solutions to suit your decor needs.
For more information
Regency Fireplace Products Australia 1-3 Conquest Way, Hallam Vic 3803
Phone 03 9799 7277;  1800 081 978
Email sales@regency-fire.com.au
Originally from Winter Warmth magazine, Volume 5