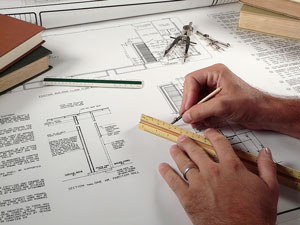 One-on-one with leading New Zealand landscape designer Xanthe White
Name
Xanthe Jessica White
Age
32
Resides
Three Kings, Auckland
Favourite thing about New Zealand
It's one big family. I love working in this community of amazing people who inspire and support you. I love being close to other creative people who allow me to think beyond design.
How long has Xanthe White Design been around?
When I was 22 I set up my own business, Earthroom Landscapes, which I sold five years ago so that I could form Xanthe White Design and specialise in design and management. My first business included garden maintenance and soft landscaping, which was a wonderful platform to establish a client base and improve my plant skills. As my career developed, I realised the thing I loved most was design and that was where I wanted to concentrate my efforts. By sub-contracting out the construction element it has allowed me to focus and improve my design skills as well as undertake a range of projects that the day-to-day running of a small business made more restrictive.
What made you pursue a career in landscape design?
I wanted a career that allowed me a balance between creativity and logic. I wanted to learn to be better organised so I could focus my creativity in a practical way. That's probably why I feel I am as much a gardener as a designer; it helps to keep me grounded. Landscape design is the sort of career that, in many ways, can be what you want it to be. It is one of those jobs in which you never feel you know everything. There is always more to learn, which allows you to keep growing in your job and as a person. The journey is endless, with an unknown destination.
What has been you career achievements to date?
Chelsea was an amazing experience for me. It was not just the opportunity, but the things I learnt about myself as a person through the experience that have given me amazing confidence in myself (of course still fringed with self-doubt, the greatest motivator). It taught me about people and what motivates them. It gave certainty to the notion that action is what creates success and that if you simply continue putting one foot in front of the other and not being afraid to try new things, you really can do anything.
What are your plans for the future?
I am currently working on a vegetable gardening book. I am also building a four-acre public garden and café in Matamata, which is a long-term project and an opportunity to create a garden that I hope my children will take their children to. So far the design alone has taken two years and is far from finished. We have begun building up out of a paddock and will begin opening for functions soon, though it will be a few years before I really begin to be happy with the gardens.
What is your design philosophy?

Every situation is a new and unique opportunity. No garden will ever be the same, and every job small or big deserves the same approach if it is worth doing at all.
What is your favourite garden/landscape design theme?

I'm not a flavour-of-the-month girl. I like plants and playing with them, finding old and new combinations that work in different situations. Gardens are a process, not a
destination. No garden is ever finished. They keep growing and changing.
What are a few of your top landscape and garden design tips?

If you want an amazing garden then get amongst it. Gardening is not a chore; it is a rewarding lifestyle. As a designer the words 'I would actually like to plant the garden myself' make my heart skip with joy. I know this is going to be a garden that will be loved. Some tips would be get the soil right and mulch your garden — it's simple and it works. Start with the structure of your garden; consider how the space functions to get the most out of it, and then dress the garden, choosing your plant palette and materials.
Resolve the practical issues and the magic will come.