Perrin & Rowe was established 30 years ago in London when Bob Perrin and Greg Rowe had a vision to design and produce the highest-quality kitchen and bathroom tapware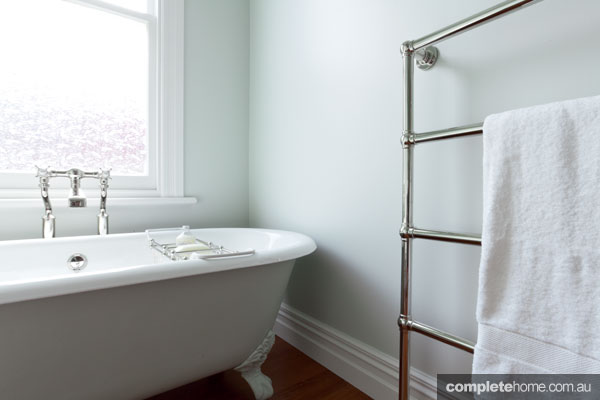 Their love of design and innovation led them to develop many of today's design classics and a range of patented inventions. Today, Perrin & Rowe is world-renowned for its original designs, superb engineering and effortless functionality. The beautiful brass tapware and ceramic bathroomware is still designed and made in dedicated factories in England by craftsmen who understand the importance of detail and finishing.
When renovating a period home, allow treasured family heirlooms and beloved furniture, lamps and carpets to set the theme and then add high quality new fittings such as tapware, hardware and appliances that are in the style of the house. Buy the best tapware and fittings your budget will allow and they will reward you by giving years of pleasure and also by adding value to your property.
The authentic product may come with a higher pricetag when compared to massproduced replicas, but any additional cost is always returned by the longevity of the well-made fittings and the sheer joy of owning beautiful products. The English Tapware Company has brought Perrin & Rowe to Australia; all tapware and shower fittings are manufactured especially for the Australian market to comply with Australian Standards. With a passion for the products and a belief in old-fashioned service, The English Tapware Company will assist with design advice, product selection and bespoke options to ensure the success of your project.
For more information
englishtapware.com.au
Originally from Period Style magazine Volume 9