Whether you want to create a certain mood, effect or particular focus, lighting plays a significant role in every room of the home
As you perform different tasks in each room, it's only natural they will require different forms of lighting. Beacon Lighting's product knowledge development specialist Denise Hammond outlines the best types for every room.
Bathroom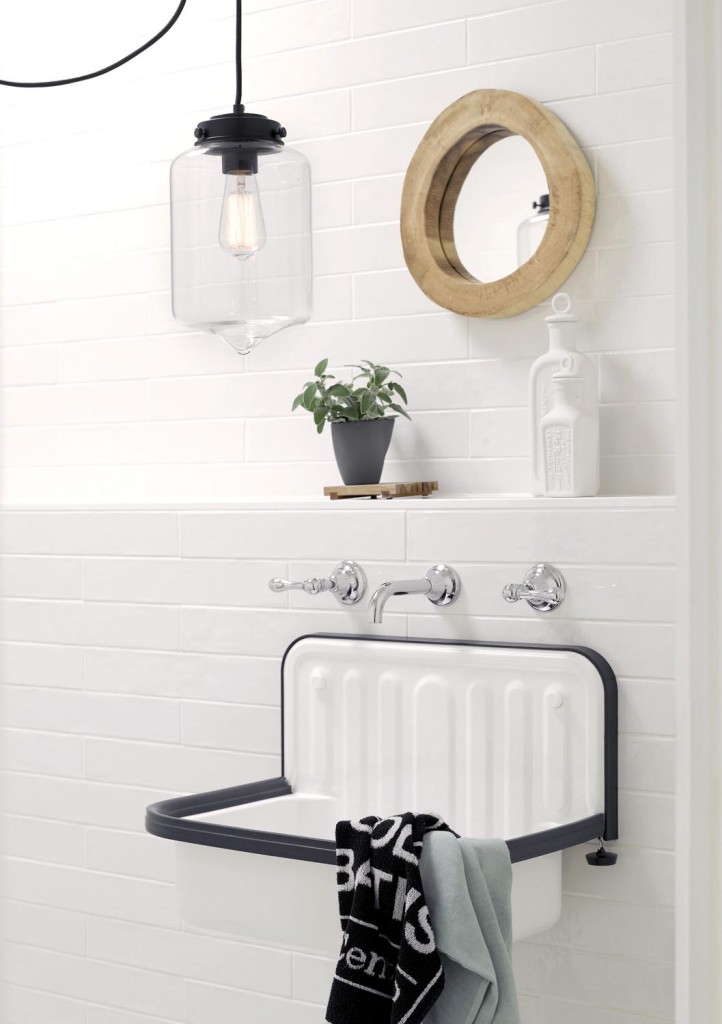 "It's important your bathroom is well lit, especially when shaving or doing your make-up," says Denise. She suggests selecting lighting that is specifically designed to withstand moisture and steam, and using a bathroom light with an exhaust heater for the colder months.
Selecting accurate and flattering lighting is important when applying make-up, and Denise recommends using LED globes in warm white light for a more accurate reflection of skin tone. "If you want lights for your mirror or vanity, put them either side of it so the lighting is even and doesn't cast shadows across your face," she adds.
Kitchen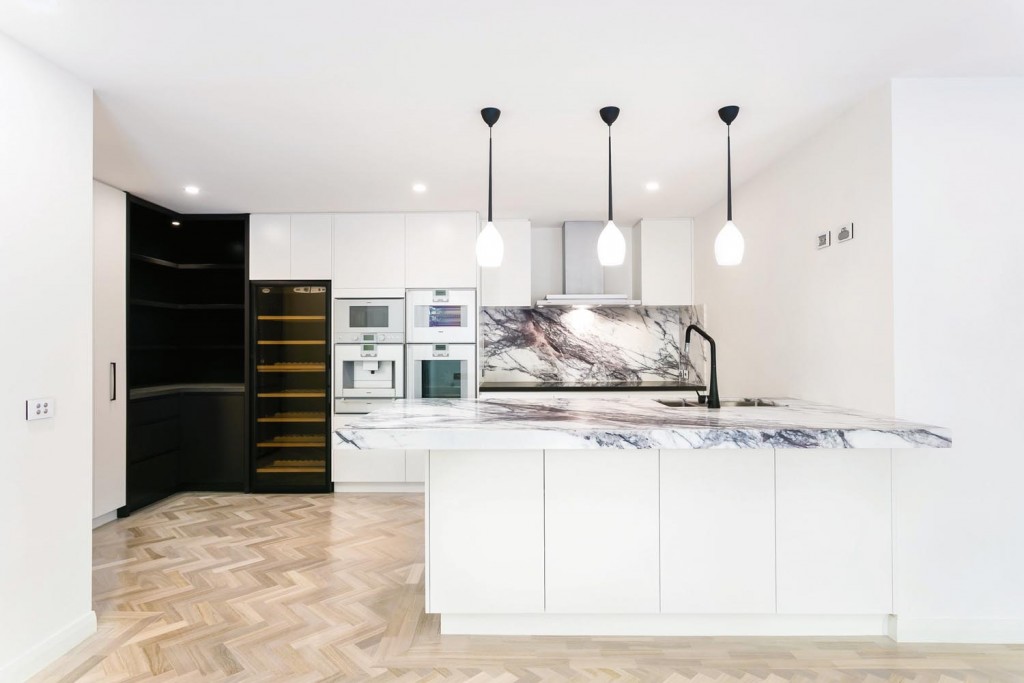 Often the busiest room in the home, the kitchen needs special attention when it comes to lighting. General ceiling lighting that can be turned on quickly is essential.
"Recessed lights look great and help create a sense of space," says Denise. "Otherwise, you can consider something more visible like surface lights and hanging pendants." She suggests incorporating downlights over your benchtops to aid meal preparation. "Cabinet lights can also be fitted under overhead cabinets and above the sink."
Bedroom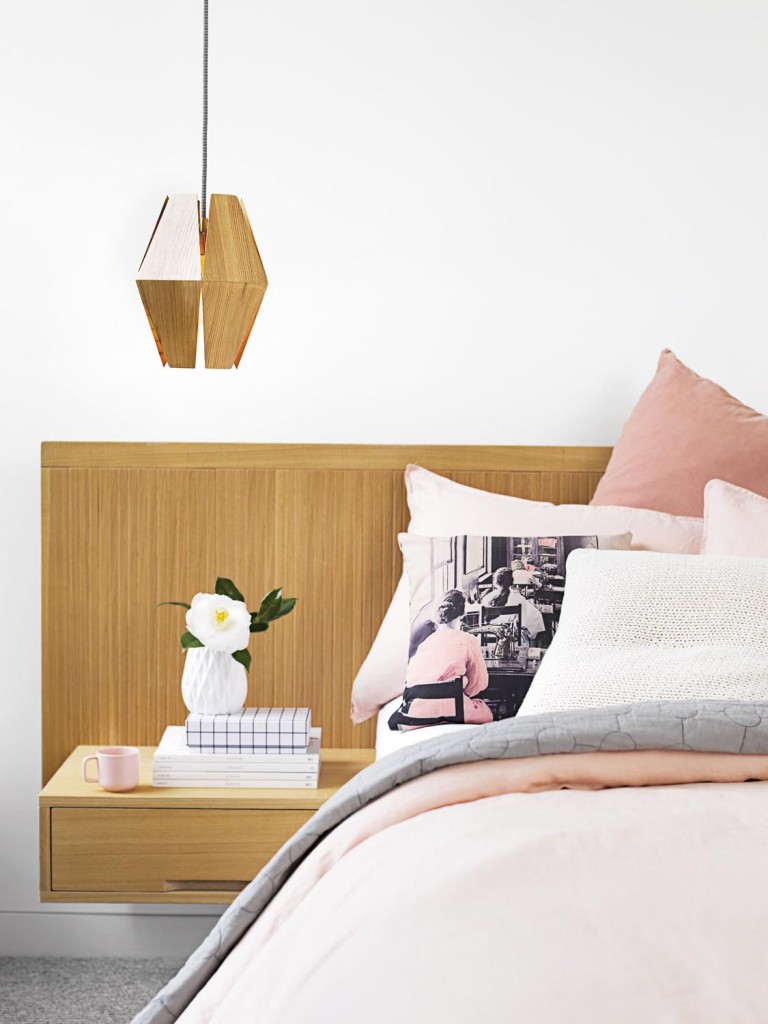 The main source of light in the bedroom should be neutral and relaxing. "This can be achieved with softer, warmer light globes and dimmer switches, which let you control the light levels," says Denise. It's a good idea to put table lamps on either side of your bed, especially if you like to read.
"Some have flexible necks to let you direct the light where it's needed, or there are lights you can mount on headboards to save space," says Denise. She also suggests installing LED motion-sensor lights in your wardrobe.
Living room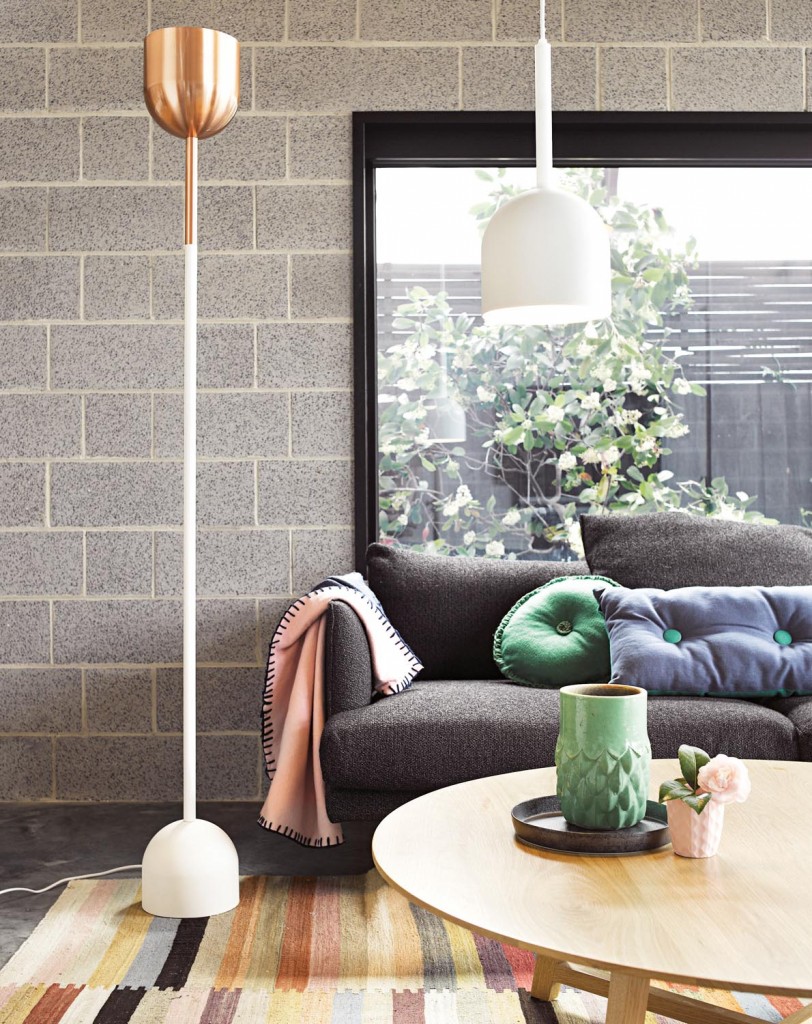 Before you select lighting for the living room, think about the mood you want to create. A dimmer switch is a good accompaniment to general lighting in the living area as it allows you to dim the lights when you're watching TV. "Decorative spotlights can be used to highlight paintings, photographs or feature walls, while floor lamps, wall lights and table lamps create a softer, ambient light," says Denise.
Dining room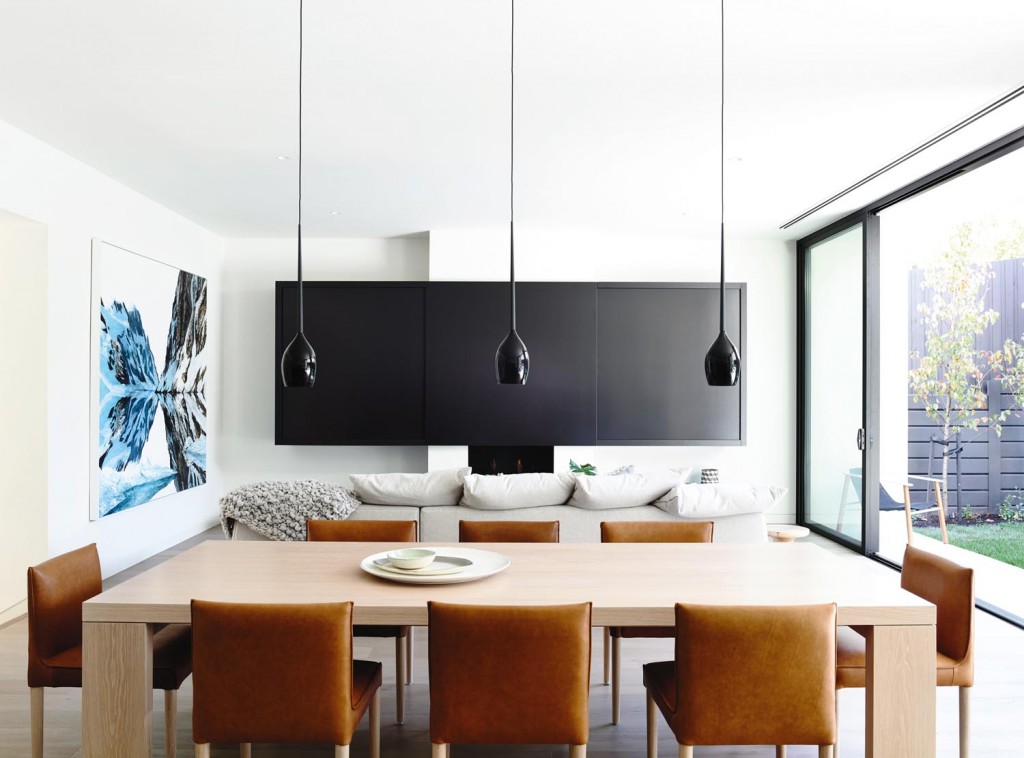 This is another room that can benefit from the flexibility of a dimmer. "You can have the lights low during dinner and then brighten them so the kids can do their homework on the dining table," explains Denise. "If your dining table is rectangular, a row of pendant lights or track lighting is ideal. For a round table, use a group of pendants or even a chandelier." Denise suggests hanging your lights approximately 80cm above your table to ensure they don't shine in people's eyes.
Hallway and entrance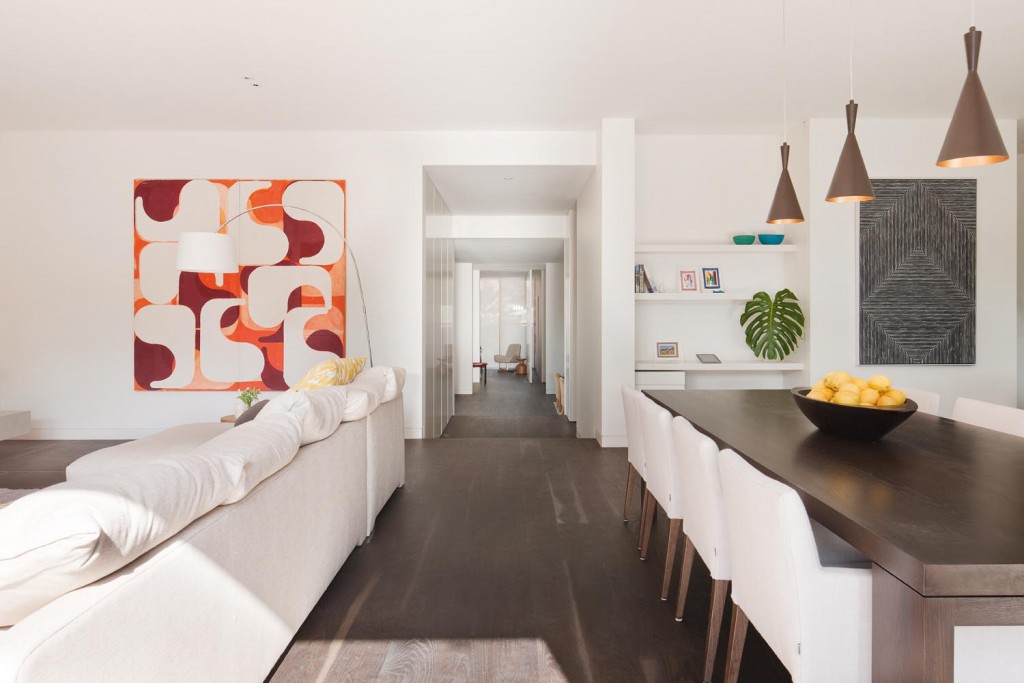 Hallways should be well lit so there are no dark corners or shadows. "If it's the entrance to your home, use lighting that's practical and decorative," says Denise. "Bright light can make a small hallway feel bigger, while spotlights can focus attention on a mirror or painting."
Trending now
The ever-popular Scandinavian style will continue its reign this year according to Brilliant Lighting. In response, the company has released a range of decorative pendants inspired by the simplicity of Nordic design and the pared-back Japanese aesthetic. Interior designer and trend forecaster Bree Leech says the Scandinavian look can be easily recreated at home by incorporating materials such as lightly coloured, unfinished timber, matt-black metal and paper. While the traditional palette features tones that are neutral, charcoal, black and white, modern versions make use of on-trend pastels such as pink. "Simple Scandi is where graphic geometry and clean lines meet organic and relaxed finishes," says Bree. "Sometimes, it takes on an industrial edge, but the look is always clean and modern." The pendant range is exclusively available at Bunnings. bunnings.com.au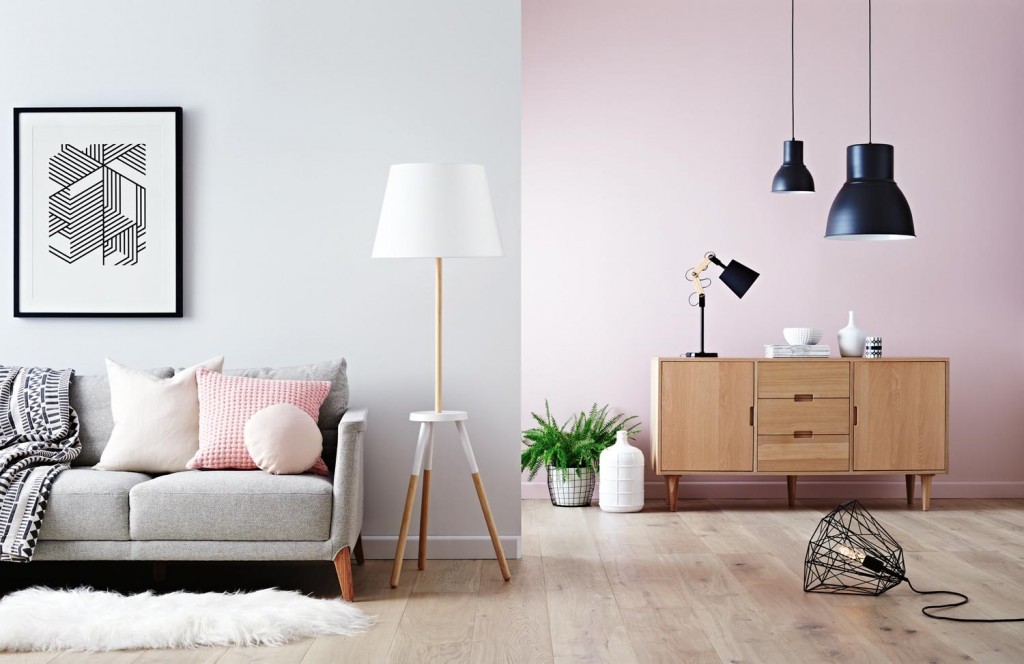 Denise's top tips
To make a room appear larger:
Use lights that point up, such as floor lamps and lampshades.
Incorporate vertical lights.
Use wall washers to push light up onto the ceiling if it's light coloured.
Use uplights to bounce light onto the ceilings and walls.
Create panels of light at one end of the room — your eye will be pulled towards it, making the space appear longer.
Light all four corners of the room.
To make a room's ceiling appear higher:
Use vertical light beams.
Hang pendant lights low.
To make a room appear cosier:
Don't allow light onto the ceiling.
Use table lamps alone or in clusters to create little low pools of light in a large, high room.