The Sirius Downdraft is both effective and aesthetically stunning. With sleek black glass controls and a high-grade stainless finish, the unit is designed to match both induction and gas cooktops.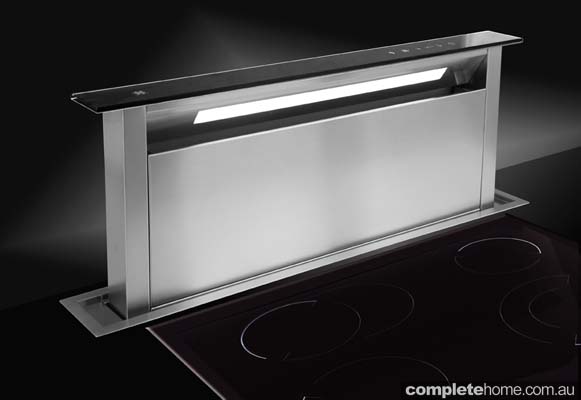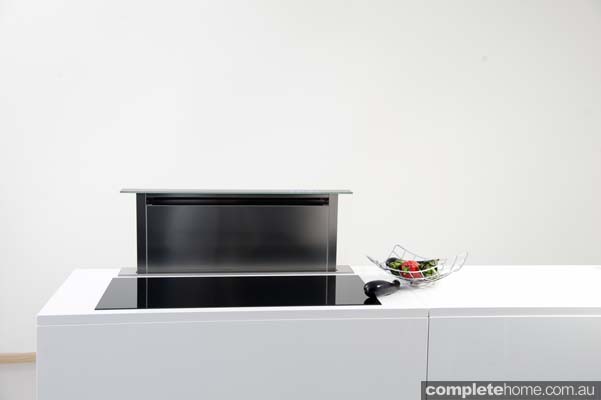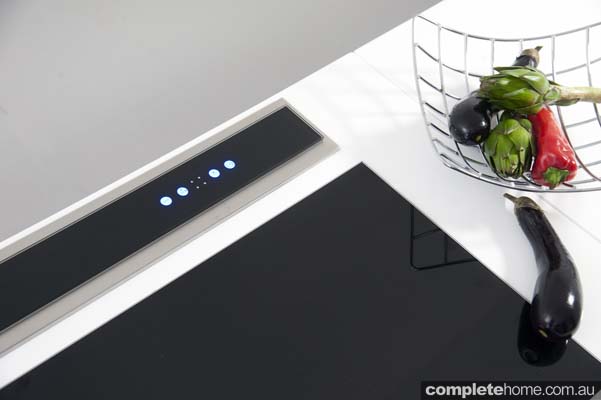 The Sirius Downdraft rangehood boasts, according to Arisit, the most powerful extraction for any downdraft on the market, thanks to its four-speed motor. With a choice of five off-board motors that are whisper quiet, the unit can be ducted in five directions, making it suitable for various applications and kitchen designs.
Sirius has two versions to choose from, one with a proud finish and one with built-in lighting and a sleek flush-mounted finish. The unit rises when in use and retracts into the benchtop when idle, creating clean uncluttered lines in the kitchen. And a run-on function clears odours, with automatic switch off.
Sirius was established in 1996 and has spent the past 17 years developing and refining top-end exhaust solutions. The company sources the best components and designs practical, stylish and functional hoods for all applications. Sirius exports more than 90 per cent of production all around the world for the leading brands of appliance manufacturers.
FOR MORE INFORMATION
Arisit 40-44 Mark Anthony Dr, Dandenong South Vic
Phone 1300 762 219
Email arisit@arisit.com
Website siriusbrand.com
Originally from Kitchens and Bathrooms Quarterly magazine, Volume 21.1