House of Bamboo can plan your outdoor living space to reach its best potential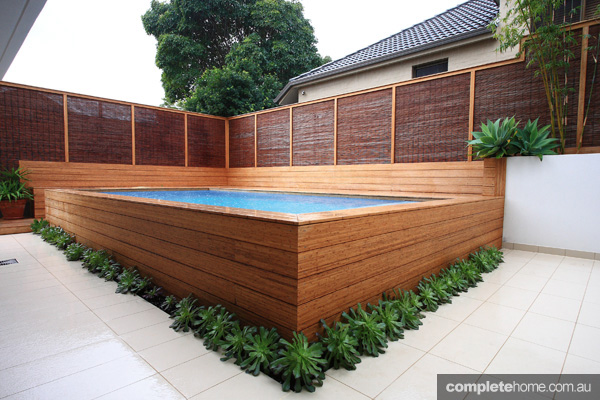 We aren't always fortunate enough to have opulent spaces, but generally we can plan our own small sanctuary to its best potential. This usually entails an outdoor deck and shade cover and privacy for dining and relaxing. The more natural the setting, the closer to nature we feel.
House of Bamboo has helped countless Australians achieve their own sanctuary. The company has been an Australian pioneer of eco-friendly and sustainable products since 1975. A specialist in all kinds of bamboo products for both outdoor and indoor use, House of Bamboo now provides the latest generation in natural fencing, shading and decking materials.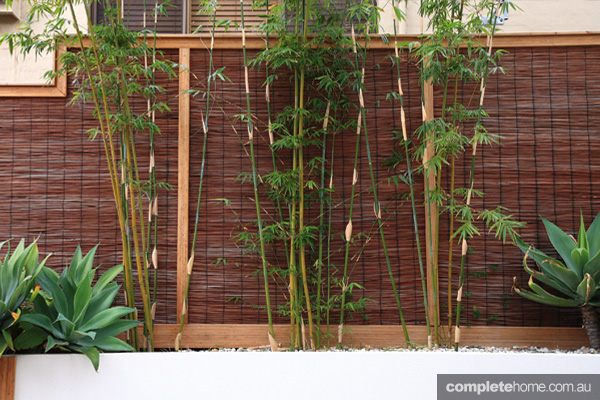 Perhaps for your setting, a simple fence cladding is ideal. A natural fence cladding such as Natureed can hide unsightly fences and provide a sense of cohesion. Or a fence may need to be heightened on one side or in one segment to bring privacy to the area. A shed needed for storage, the carport or the clothesline can all be screened with Natureed cladding.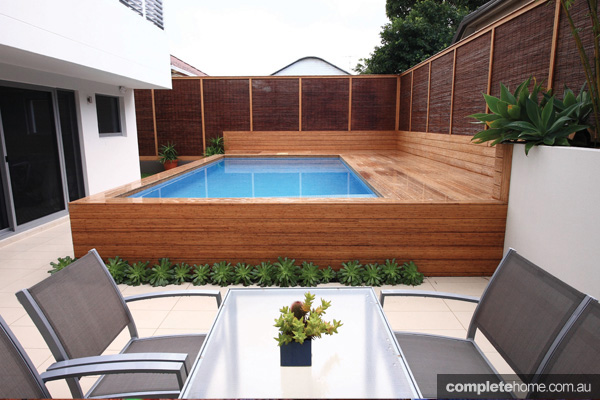 The beauty of Natureed lies in its quality and natural look, which blends with varied contemporary outdoor architectural and landscaping styles, including gardens with tropical, Balinese, Oriental, Mediterranean or Australian native themes. Natureed is extremely versatile and can be used in a number of different ways — for texture, privacy or barrier screens in pool, garden or deck areas as well as for bringing elegant overhead shade to existing or new pergola, patio or outdoor room surrounds.
House of Bamboo has moved away from conventional approaches to shade, where once the main idea was simply to block out the sun. The basis of its approach is to utilise environmentally sound bamboo and reed-based natural materials in modern, architectural and landscape environments to create comfort in an aesthetically pleasing way.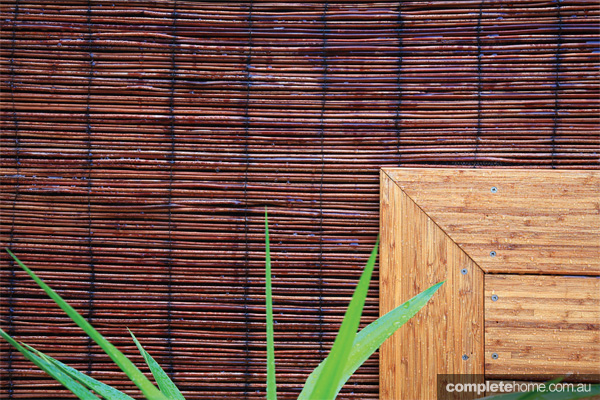 A soft, natural filtered light is achieved using either fine Natureed only millimetres wide or bamboo rods of various sizes up to 25mm thick. In many contexts, cool air may also pass between the reeds or poles.
Directed from overhead at night, the filtered light creates a magical ambience. Existing polycarbonate patio awnings or verandah roofing can be dramatically cooled when clad underneath with Natureed or House of Bamboo's other screening materials. A natural texture is instantly apparent, as well as immediate coolness and freedom from soiled overhead polycarbonate.
House of Bamboo also now provides the latest generation of bamboo decking, which is perfect for pool surrounds and outdoor rooms. These solid-mass boards, available in carbonised strand-woven or vertical bamboo, are dense and provide greater strength and hardness than hardwood timbers. The solid-mass bamboo decking is treated with natural decking oil.Many different themes can be achieved with natural materials as a backdrop, allowing you to be creative in planning or upgrading your own comfortable sanctuary in a style that suits your lifestyle and complements your home's design.
For more information
House of Bamboo
02 9666 5703
houseofbamboo.com.au
Originally from Build Home, edition 2