Outrigger Awnings' retractable awning is a high quality structure that will provide protection no matter the season
Retractable awnings from Outrigger Awnings feature a unique design with a number of features that will ensure your outdoor area is protected from the elements all year-round.
A high quality structure, an Outrigger awning can be left out in high wind and heavy rain and will keep you cool on a hot day. Light coloured fabric awnings reflect over 75% of the sun's solar radiation and when combined with an opening area on two or more sides, airflow is created and hot air expelled.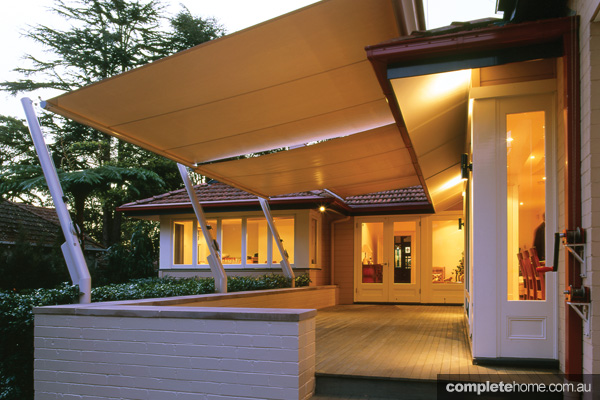 Awnings from Outrigger are also crafted specifically to suit your home and requirements — an important feature that enables you to be confident that it will fit in no matter the design of your outdoor area.
Outrigger retractable awnings are also easy to maintain, by using high quality PVC fabric with regular cleaning it will result in a clean appearance for many years.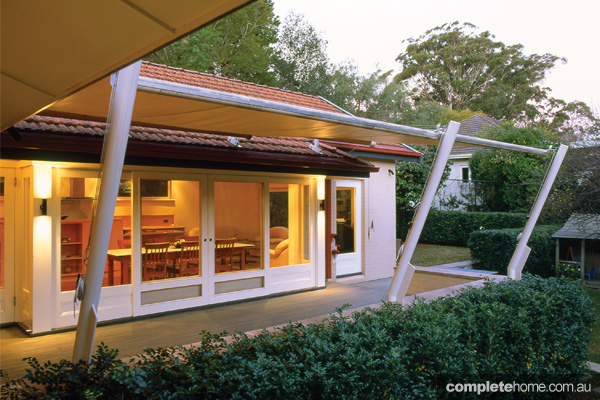 Outrigger Awnings have over 18 years experience  manufacturing their own heavy duty designs. Their retracting awnings use Italian internal tube motors and a custom designed spring tensioning mechanism is used to place increasing tension on the awning as it is pulled out. All installations are fully engineered and Outrigger's retracting awnings do not require wind or rain sensors, as the awning can be left out in high winds to 80 km/h and heavy rain.
For more information
Website: outriggerawnings.com.au
Phone: 02 9905 8473
Address: 1/2 Powells Rd, Brookvale NSW 2100