We spoke to staircase-crafting veterans S&A Stairs about factors to consider when buying a staircase, the latest design trends in the industry and how to best maintain your stairs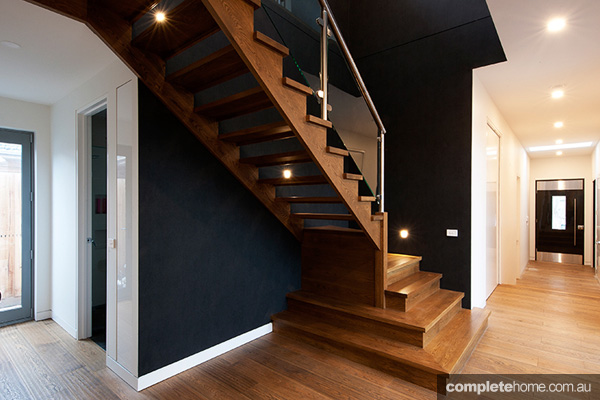 CH: What factors should consumers consider when choosing a staircase?
A well designed staircase should take things like stair gradient and the width of the stair into account, which requires some forward thinking at the planning stage before construction. One of the more important factors would be lighting, both natural and artificial. This can enhance the beauty of the stair and make it much safer. Also, using quality materials that fit in with the other areas of your home will pay dividends in the long run.
CH: Have you seen any interesting trends within the staircase market lately?
There seems to be a focus on minimal, modern designs, with the use of glass at an all-time high. The classic stair designs utilising timber or wrought iron still retain quite a good level of popularity also.
CH: Do you have a most popular staircase design and if so, to what do you attribute its popularity?
Open stairs that do not use riser boards can really elevate the stair to a piece of art. With larger houses being built, storage under the stairs is no longer a necessity.
CH: Do you have any tips on implementing your staircase into your home design?
First tip would be allowing plenty of space for the staircase footprint, second would be make use of external windows to create natural light. Speak with your architect or alternatively call us for advice.
CH: What can you tell me about taking care of staircases? Is there anything that can or should be done to clean and maintain staircases?
Ensure you do your homework on the longevity of the various elements of your staircase, and use products that will stand the test of time.
CH: Is there anything else you'd like to add?
Most people only get one chance in their lifetime to design their own staircase, so be bold and create something you will love for years and years.
For more information
Edited by Ben Nour