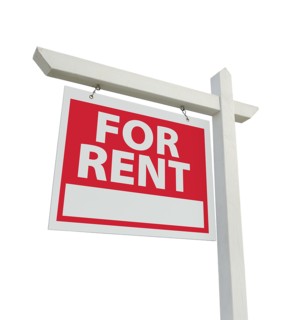 A detached flat can provide independent living space for family members or it can provide a great source of income while adding value to your home

If you're going to renovate or extend your home, you may want to add an independent living space to your property. Adding a flat is a great idea for extra income, or you can use it for your family or even as a self-contained home office. Added flats also provide a new sense of independence for your older children if they plan to stay home and study, or for elderly parents. Whatever your reason for wanting to add a flat to your property, it can make a lot of sense. The potential for this extra income can add value to your home if and when you decide to sell. Some older people who have retired often decide to live in their flat while renting out the main home that may now be too large for their needs.
Before you start building your flat or hire the architect, it is vital to check your local building permits and requirements as the legalities can vary greatly from state to state and even local council to local council. If you plan on using the flat as a rental property, you might consider supplying an extra parking space for the flat, plus you may also need to think of separate entrances from the main house. Be sure to check the insurance requirements as well — at worst, illegal conversions done without permits and inspections can be potential firetraps.
Adding a flat is ideal for housing ageing parents who might otherwise wind up in assisted-living facilities or nursing homes. Separate but nearby dwellings can allow elders to retain their independence longer and reduce the costs of caring for them. The other popular use for an added flat is to provide housing for "boomerang" kids or those who can't afford rent, as is increasingly the case! An added flat can also be a potential source of income for the homeowners themselves when they are ready to downsize. The homeowner could live in the granny flat and let family members move into the main house, or rent it out for retirement income.
Added flats can also provide a new master bedroom for parents of large families who need extra space, or who just want to get away from the children. If your flat is attached to your house, it can also serve as a very large and airy extra bedroom for privacy-starved parents. For this type of added flat, the extra kitchen may not be necessary until the children have moved away and the parents decide to rent the added flat.
If you're thinking about adding a flat to your house, you will obviously need to consider where and how this will be done and how to make it simpatico with the rest of the property. Adding an extra floor or a separate backyard flat are popular choices, but you may also be able to carve a granny flat out of your existing home by adding some walls, a kitchen and a separate entrance.
According to Christian Fry, sales executive at LJ Hooker in the Sydney suburb of Bondi Junction, "Before you can look at the advantage and disadvantage of actually adding a flat or dwelling to make money, it is essential to first really know the demographic of the purchasers in the area where the property is. In other words, know the market. For instance, is there a market for people who would intend to seek additional funds from utilising a flat for income? Unless there is a tailor-made audience who this would appeal to, it could be a hindrance in the sale of the home if you are selling in an area where it is not what people are looking for. However, in a market where there is an audience for this particular type of property, it could reflect added value.
"The key here is doing the research; when beginning any renovation, consider if the property can deliver what you are trying to achieve. Is there separate access to the flat? Are you close to transport and facilities to compete with other property? Research other similar properties in terms of what the return would be if you consider adding a flat to yield income as a rental property. You also need to crunch the numbers and see how long it would take to get back your investment in adding the flat.
"Another factor to consider is if you are adding a flat to add value to the sale of your home. Again, you need to research if this is something intending purchasers would consider in your demographic. For example, are you in an area where this could be an advantage over other properties from an emotional point of view, where purchasers have a desire to utilise a flat for extended family or taking care of ageing family members as they would be close by? Or would a family want to purchase the property but have no need for a flat and have expenses involved to get rid of it? Consider the feasibility; for instance, can the property meet the potential to add a flat? Does this add value? In my opinion, yes, it is possible. But is it guaranteed? I am not so sure it can be. As always, don't spend too much; work to a strict budget and use professionals to do the work."
WHY ADD AN FLAT TO YOUR HOUSE?
• Provide housing for an elderly parent or family member who otherwise could not live independently.
• Provide extra income if you rent the flat.
• Provide help with your mortgage payments.
• Allow you to share your home with someone else, but retain your privacy and independence.
GETTING PERMISSION
If your land isn't already zoned for multiple dwellings, you'll probably need to get permission. Ask some local architects about the time, effort and money you're likely to invest. If you are buying property, beware of illegally built flats. You may be tempted to build on the sly, but additions or changes to your home that are carried out without permission can damage the resale value. Remember, it only takes one disgruntled neighbour or tenant to report you to local authorities. See How to Submit a Development Application in the ESSENTIAL section at the back of this magazine for details.
"Adding a flat is a great idea for extra income, or you can use it for your family or even for a self-contained home office."
"As always, don't spend too much. Work to a strict budget and use professionals to do the work."