Dreaming of updating your home but concerned that your budget might not cut it? Save money and stick to your budget with expert renovation advice from John Winning, CEO of Appliances Online.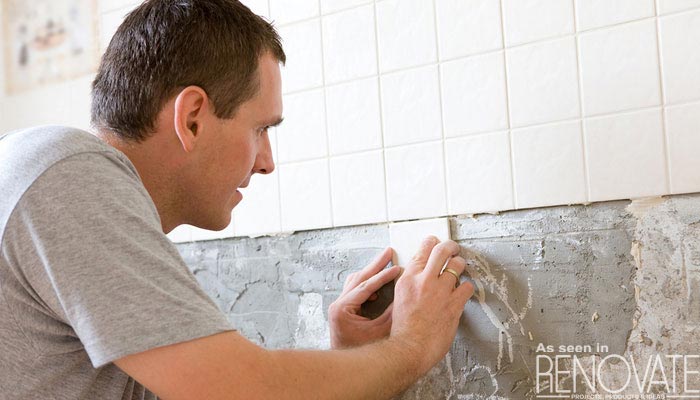 Complete kitchen, bathroom and laundry renovations don't need to be a costly experience. With the right planning and research, expenses can be contained and kept within your budget.
Whether it's the kitchen, bathroom or the entire house, the cost of renovating can quickly creep up on homeowners, especially when unexpected expenses arise due to a lack of research. We have found the kitchen is now a key feature of the home — and each renovator has different tastes that are reflected through the appliances they purchase. For example, a large freestanding gas cooker with cast-iron trivets and stainless-steel trims will create a sense of spectacle and theatre in your kitchen. Alternatively, a smooth, sleek, clean finish can be found with products such as integrated induction cooktops. And for healthy foodies, steam ovens are now a very popular choice.
While cutting unnecessary costs is vital when renovating on a budget, it's important to remember that spending extra on quality products will often save you money in the long run. Investing in energy-efficient appliances can also help reduce household electricity, water and gas bills.
Follow our Top 5 tips for renovating on a budget to shave money off your renovation costs.
1. Plan ahead.
Take the time to draw up a plan before you start your project. Monitor your progress at every step to ensure the project remains on budget.
2. Decide when to DIY and when to get help.
You need to know what you're doing when you DIY and you also need to put a cost on your time. If you complete the renovation yourself, but it takes several years, it might not be worth it. Check whether your appliance retailer offers instalment plans as part of its service to help cut costs.
3. If you can only afford to renovate one room, renovate the kitchen.
The kitchen is one of the most frequently visited rooms in the house and it's also a major consideration for potential buyers.
4. Don't move the plumbing.
Relocating a sink or a toilet is an expensive process — you can save money by leaving them where they are and planning the renovation around them.
5. Short-term savings could mean more expense down the track.
You often get what you pay for so make sure you are purchasing quality materials and appliances that will stand the test of time. Also consider the efficiency of your lights and appliances — an inefficient fridge will add to your yearly energy bill.
For more information about Appliances Online visit appliancesonline.com.au
By John Winning
Image by Amaviael/bigstock.com
From Renovate magazine Vol. 8 No. 4