Creating a backyard oasis…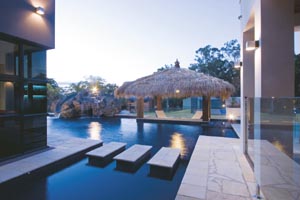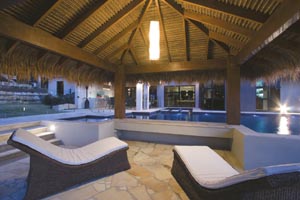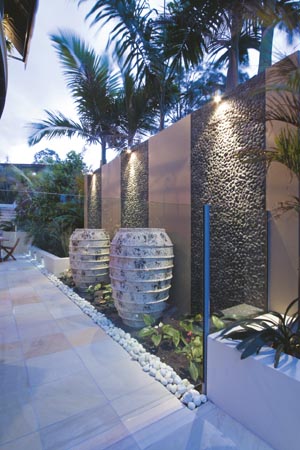 Adding value to the property and a new level of enjoyment for family life, this beautiful design has changed the entire aesthetics of the backyard.
Designed and built by Majestic Pools, the formal geometric design is a perfect example of what can be achieved in small, inner-city spaces.
As well as creating a beautiful new water feature for the property, the pool adds a new ambience to the outdoors, making a great new location for entertaining. Elegant lighting features and funky landscaping complete the project with just the right amount of pizzazz.
High-quality natural stone surrounds the pool and completes the project.
Imagine having a resort-style swimming pool and entertaining area in your own backyard. Queensland's Majestic Pools can make it a reality — as was the case with this inviting pool.
Designed and built by Majestic Pools, this pool has a bevy of features catering to the entire family, including a large children's play area equipped with a kid-safe spa, a dual-entry cave with a six-person hideout area and a waterfall, waterslide, beautiful negative-edge and an independently heated spa featuring an Oz Bubble ring seat and Oz Bubble ring in the floor for foot massages.
A sunken lounge and swim-up bar complete the look, creating a magnificent entertainment area for the clients.
For extra effect, the negative-edge of the pool has been oriented towards the front door of the home where the car turnaround area exists. Through smart design, this area of the pool sits outside the pool fence but meets all required safety standards.
Majestic Pools strives to consistently offer cutting-edge designs through its team of qualified, creative designers who take the time to understand the needs of the clients, their ideas and dreams, and put it all together with a super-efficient and highly organised construction team.