Sophisticated kitchens never go out of fashion. Find out how you can create a kitchen you'll always love with ILVE
S Series Built-In Oven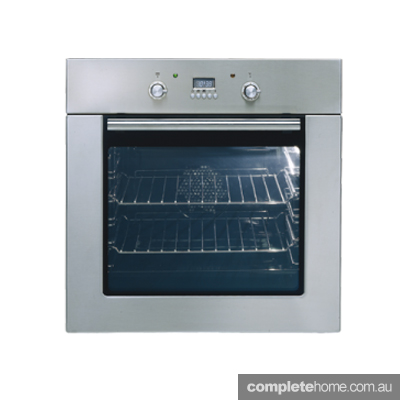 A beautiful, efficient, high-quality oven is the cornerstone of a modern kitchen. The 60cm S Series oven has an easy clean, sleek black exterior and features 10 multifunction cooking, a stainless steel fan fat filter, 70-litre capacity and precision thermostatic control through to 250°C. It also has a catalytic self-cleaning system, so you'll never have to get your hands dirty.
Featured product: 600SXMP S Series Oven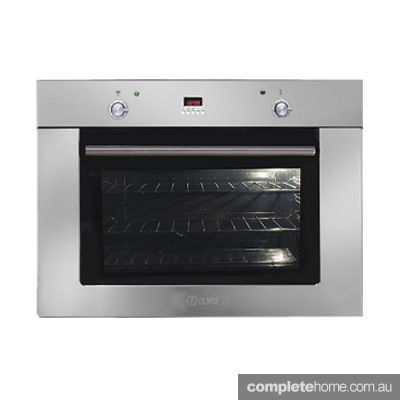 If you have a larger family or regularly entertain guests, consider the 600SXMP's big brother, the 800SXMP. The 80cm S Series oven has many of the same features as the 600SXMP, with a few extras, including 11 multifunction cooking, 110-litre oven capacity, a recessed full width grill element and an electric rotisserie. It also has a quickstart fast preheating time — going from 0°C to 175°C in 8 minutes.
Featured product: 800SXMP S Series Oven
Freestanding Cookers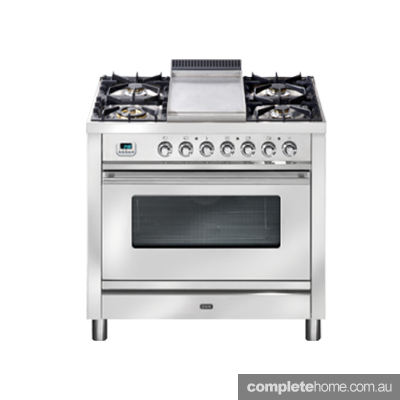 An elegant freestanding cooker which packs a punch for its size, the PW90FMP has it all. The 90cm oven has a triple glazed door, resulting in safer, cooler door temperatures. It also contains a control panel and a door cooling fan, significantly minimising the risk of burns. The gas cooktop features 5 burners, including a Triple ring 5kW solid brass WOK burner. All burners are spaciously placed, and are fitted with flame failure safety devices.
Featured product:  PW90FMP Freestanding Cooker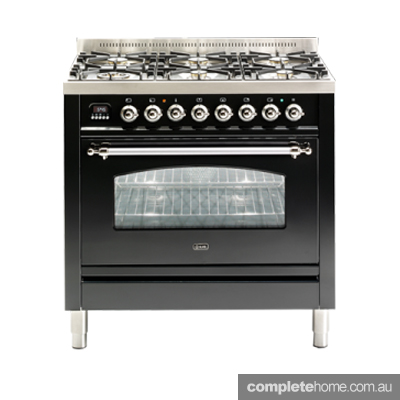 This stunning cooker embraces a modern twist on classical design. It features a 110-litre oven capacity, large baking trays using stop-glide technology, removable oven door and inner door glass, and a digital programmable timer. The one-piece, easy clean stainless steel gas cooktop includes 6 burners — all of which are made of solid brass. The individually pressed hob is designed to confine spillages, keeping your kitchen clean.
Featured product: PN906MP Freestanding Cooker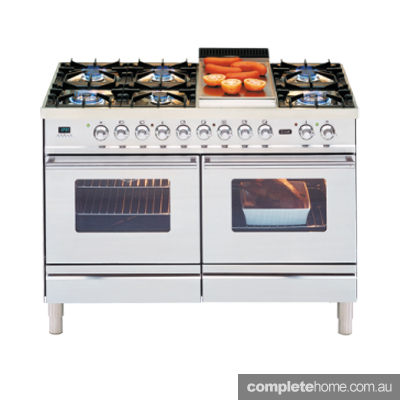 This double electric oven provides the ultimate in cooking convenience. Available in white, black and stainless steel, this 120cm freestanidng cooker features two 60cm ovens, both of which have a 70-litre capacity, precision thermostatic control and quickstart preheating function — going from 0°C to 180°C in 6 minutes. The solid stainless steel cooktop is fitted with heavy duty cast iron trivets and spacious burner placement — making it a pleasure to cook on and clean once you are done. It also features a 6 burners and a tepanyaki plate.
Featured product: PDW120FMP Freestanding Cooker
Cooktops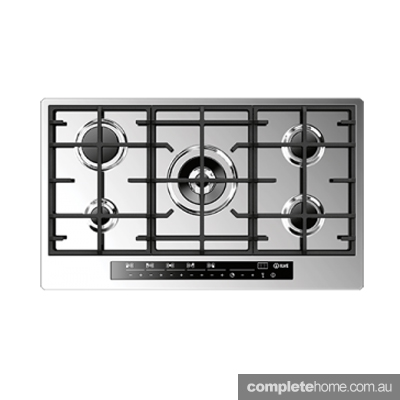 Nothing beats a cooktop that allows you to produce high-quality meals for your family. This versatile 90cm flush-line gas cooktop features just what you need — a WOK burner and 4 frypan burners ranging in sizes large, medium and small. It is also fitted with a sensor for locking functions and ignition, and a residual heat indicator. The matte black cast-iron trivets fit perfectly with the stainless steel base, and the whole stovetop is a breeze to clean.
Featured product: ILFM905TC Cooktop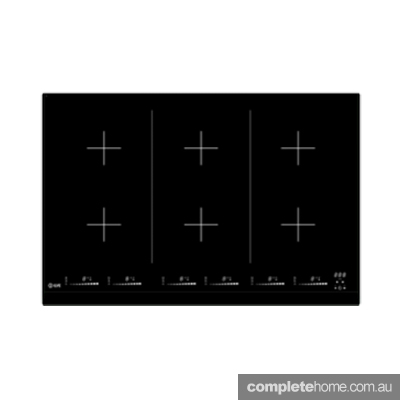 This futuristic cooktop has been designed with your family in mind, with many safety functions that will minimise the risk of burns. The 78cm ILD786G5 induction cooktop features Auto-Stop technology in case of accidental start, long absence or overflow, as well as a child lock and residual heat indicators. With 11 heating levels and 7 timers including an egg-timer, your food will always be cooked to perfection.
Featured product: ILD786G5 Cooktop