Gardening is not only a great way to improve the look of your outdoor area, but will also help the environment and your own wellbeing
You may have grown up believing that working in the garden was time-consuming, boring and hard, but in truth our parents and grandparents understood something we didn't; that gardening isn't just good for the environment, but also for your wellbeing.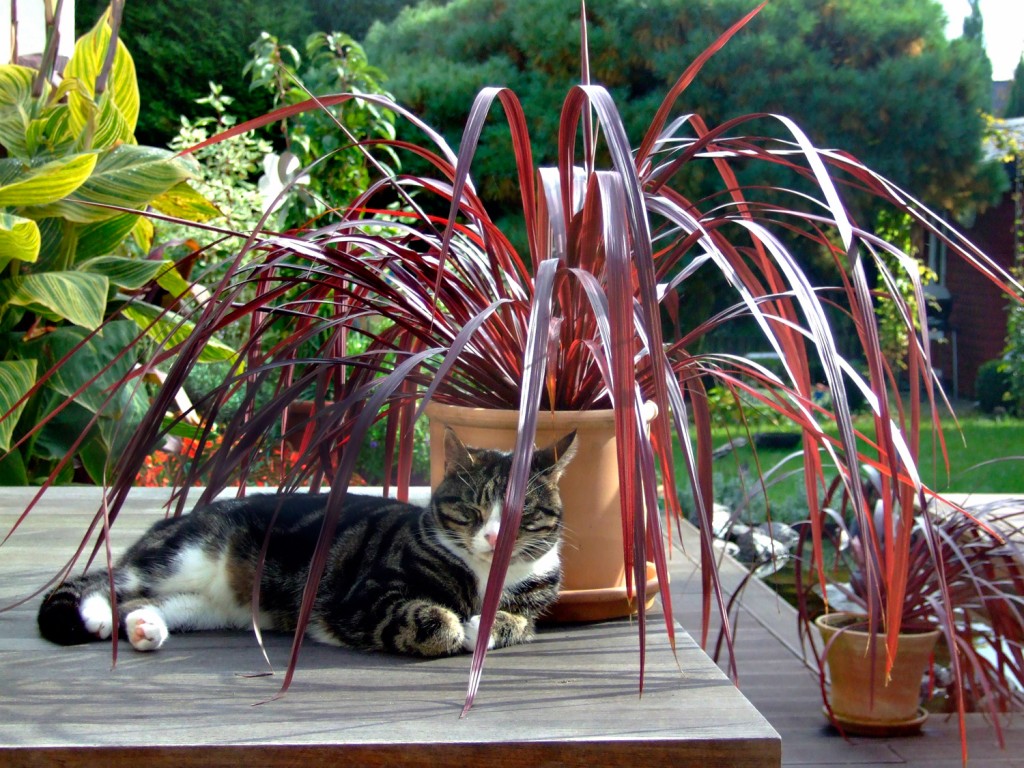 Even creating and tending a small planter can bring joy and contentment
Studies have found that gardening can provide a sense of well-being. Studies in the Netherlands demonstrated that gardening led to participants' cortisol levels dropping, which resulted in a sense of calm and relief. Meanwhile a study conducted at Texas A&M found when comparing gardeners and non-gardeners, gardeners had substantially higher scores in components including "zest for life" and "optimism".
And of course growing your own vegetables will benefit your health, particularly if you take an organic approach.
Another reason spending time in the garden is so good for you is because of dirt. That's right, digging in the dirty stirs up the bacteria Mycobacterium vaccae, which stimulates serotonin-releasing neurons in the brain.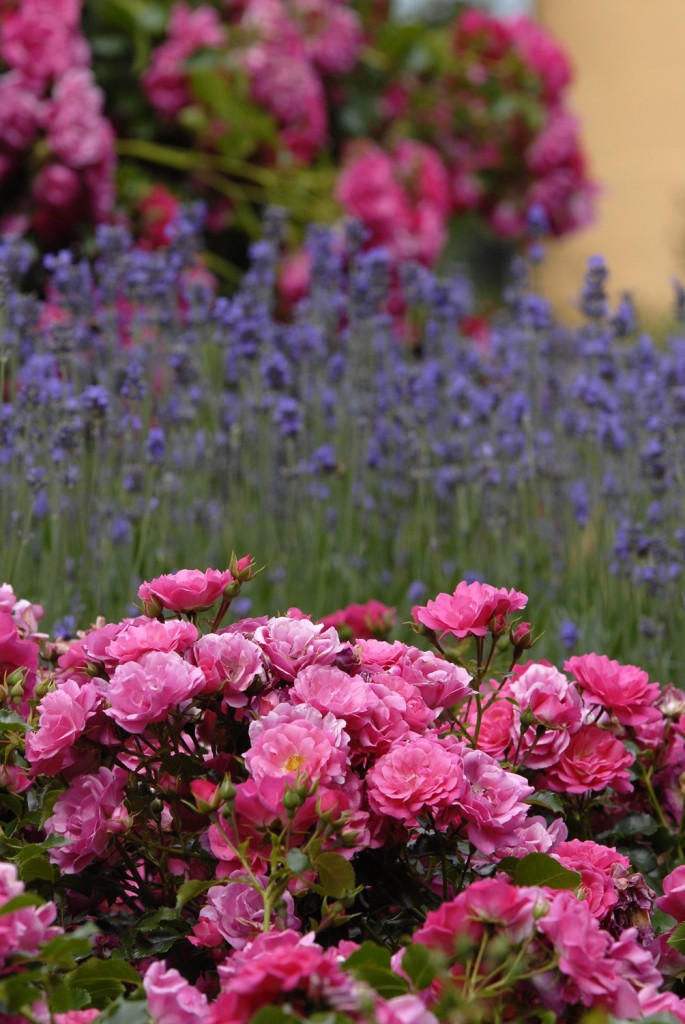 Gardens give us a chance to use all of our senses
And then there is simply the pleasure of being outdoors, being at one with nature, feeling the elements and all that goes with that. There's the pleasure of tending a plant and watching it grow. And of course, there are the physical benefits of gardening; it's truly "purposeful exercise".
Other tranquil benefits of working in the garden include simply being outdoors, feeling one with nature as you tend and watch a plant grow. And there are definitely plenty of ways to enjoy gardening without putting in unpleasent. "hard work"
Here are 5 easy ways to start enjoying the benefits of gardening:
Choose the right plants for you– choose plants that are easy to care for and that don't require chemicals to produce or thrive. By choosing the right plants you will not only be saving money but helping the environment.
Organic gardeners can combine food, herbs and ornamentals in small gardens
2.      If you're ready to try your hand at vegetable gardening, start small.
When vegetable gardening, start small. Check online or talk to garden centre to see which varieties grow best in your area. Brandywine tomatoes and Lady Bell sweet peppers are great choices. Plants that are healthy and have been well tended (soil is moist, leaves and stems green, and maybe roots coming out the bottom of the pot) should be chosen. Carrots, green beans, lettuce and cucumbers and herbs like basil, dill and parsley are vegetables easy to grow by seed in almost any climate.
3.      If you're looking to liven up your garden and add some colour, be sure to select ornamental plants that don't need much maintenance and perform without chemical fertilizers, such as Flower Carpet landscape roses. Varieties of the Flower Carpet rose have been awarded the All Deutschland Rose Award over the years, due to it not requiring spray or chemical support.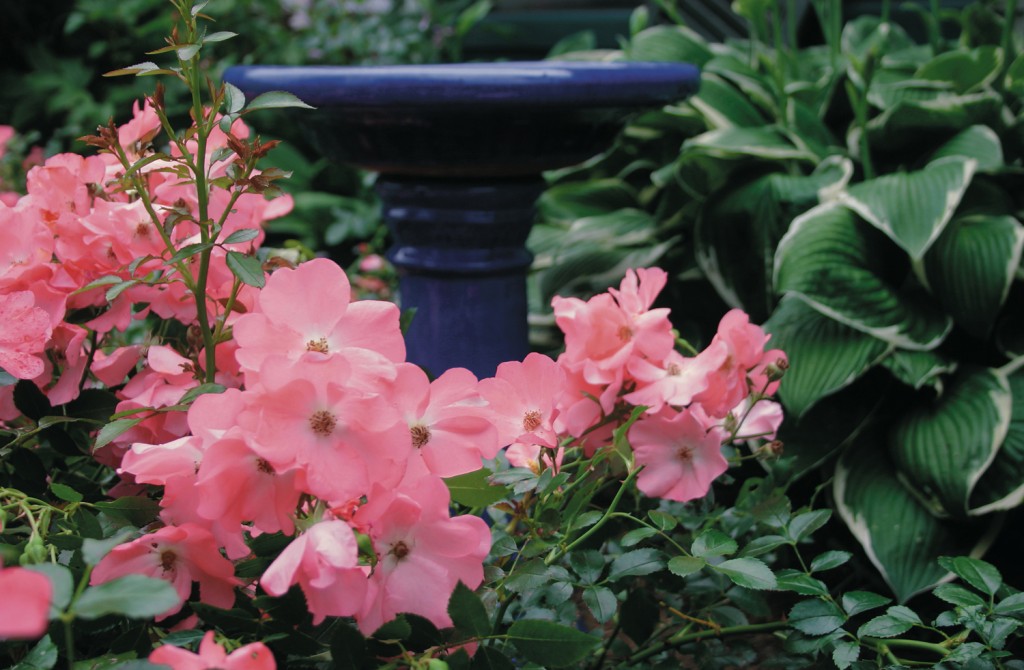 Flower Carpet roses are the original "eco rose"
Drought tolerance is another factor that should be considered when choosing plants. Such low-maintenance plants include perennials like coneflower, salvia, Russian sage, Bluebeard, lavender, Storm agapanthus, lantana and shrubs like spirea, Blue Star juniper, cotoneaster, Festival cordyline and California poppies.
4.      Container gardening is also an easy way to start, even if it's only with one or two pots on the patio or rooftop. There are a myriad of vegetable varieties bred specifically for small gardens and containers, making it easier than ever to grow your own organic vegetables, even in limited spaces.
An easy way to start gardening is with containers, such as a pot or two on the patio or rooftop. Multi-purpose containers can be created with a mix of ornamental plants plus herbs or vegetable, such as Tropicanna cannas with hot chili pepper and oregano plants.
5.      Remember to always set  aside some time to enjoy the space you've created. Indulge in the sense of wellbeing and joy your garden can bring!
For more information
Anthony Tesselaar Plants